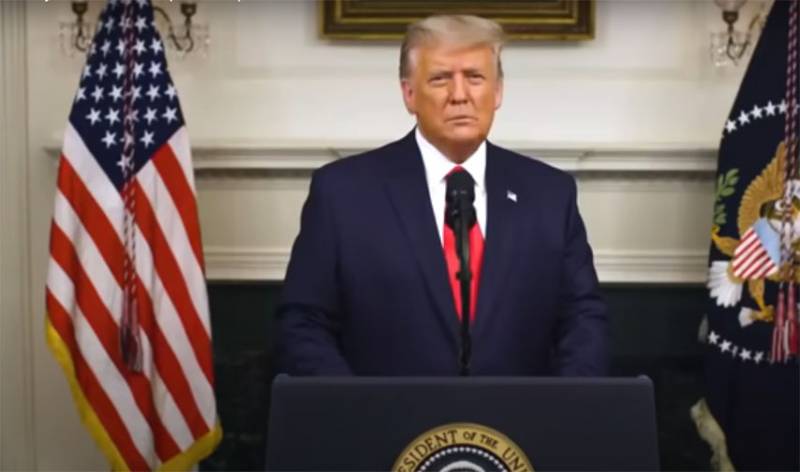 Republicans, who still control the US Senate, have refused to leave vacation to consider a resolution of impeachment against President Trump. We will remind that the vacations for the American senators will last until January 19. At the same time, the House of Representatives controlled by the Democratic Party of the US Congress made a decision to impeach Trump.
Now the Democrats can only count on the possibility of considering the resolution on impeachment when a "democratic" majority is formed in the Senate - this will happen after Trump's departure from the presidency, but according to American law, impeachment can be declared even after the end of the presidential term. This will lead to the fact that Trump will not have the opportunity to stand as a candidate in the next presidential election.
It is noteworthy that some representatives of the Republican Party in the House of Representatives also spoke out in favor of impeaching Trump.
Against this background, attention is drawn to the result of the survey, which was conducted in the United States by a major publication Axios. The main question was who the GOP members supported - Donald Trump or the opposing Republican leader in the Senate, Mitch McConnell. It turned out that the majority support Trump.
From the material of the publication:
The state is such that most Republicans still believe Trump was right in contesting his election defeat. They support him and want him to be the GOP nominee in the 2024 election.
In this regard, a version has been expressed that if Mitch McConnell continues to declare the need to expel Donald Trump from the Republican Party, he himself may lose his place among its leaders.
American columnist David Nater writes about a deep split in the Republican Party. About 36% of Republicans said that if Trump is expelled from the party, then they will stop associating themselves with this political force. In this regard, CNN has a definition for Trump supporters who are ready to give up their membership card because of the support of the current president. This definition sounds like this: Retrumplicans (from a combination of the words "Republicans" and "Trump").
In this regard, the United States started talking seriously about breaking the two-party system that had existed for many years. It is indicated that a third large party may appear in the United States, the basis of which may be Trump supporters and those who believe that their votes in the elections were stolen.