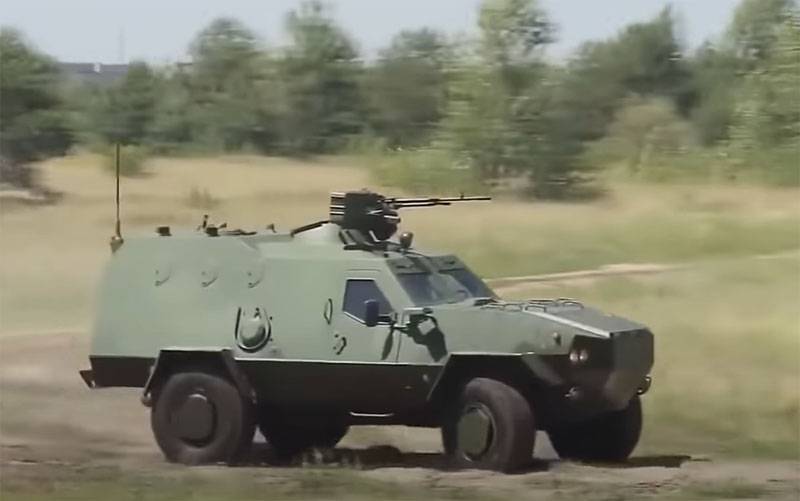 The Ukrainian enterprise LBTZ (Lviv Armored Plant) announces the conclusion of export contracts for armored army vehicles "Dozor-B" with a 4x4 wheel arrangement. These are 6-ton armored vehicles designed for a crew of 3 people. In Ukraine, they are called armored vehicles, "created according to NATO standards."
According to the director of the Lviv plant Viktor Androshchuk, export contracts "made a great contribution to the stable operation of the enterprise."
Victor Androshchuk:
This year we signed a contract for the export of the Dozor-B armored vehicle, and there is an order for completing.
At the same time, the director of a Ukrainian defense industry enterprise does not name the country (country) that ordered the delivery of Dozor-B armored vehicles, nor does he name the number of ordered armored vehicles.
Earlier it was reported that these armored vehicles were delivered to countries such as Senegal and Poland. Only it was about single copies, and not even about the Dozor-B itself, but about the modification of Oncilla, which, after being purchased by the Poles from the Kharkov plant, was planned for mass production in Poland since 2014. However, in the end, with the mass production of these army armored cars, problems arose not only in Poland, but also in Ukraine itself. There were many reasons for this. This is not only funding, but also very questionable driving characteristics and characteristics for the security of the car.
The first batch of "Dozorov-B" in the amount of 10 units in 2016 was received by the 95th brigade of the Armed Forces of Ukraine. However, immediately after it was put into service, it turned out that its numerous shortcomings had not been eliminated. One of them was associated with the use of low-quality steel by the manufacturer, which literally cracked during operation. In this regard, in the blogosphere "Dozor-B" began to be called "Shame-B".