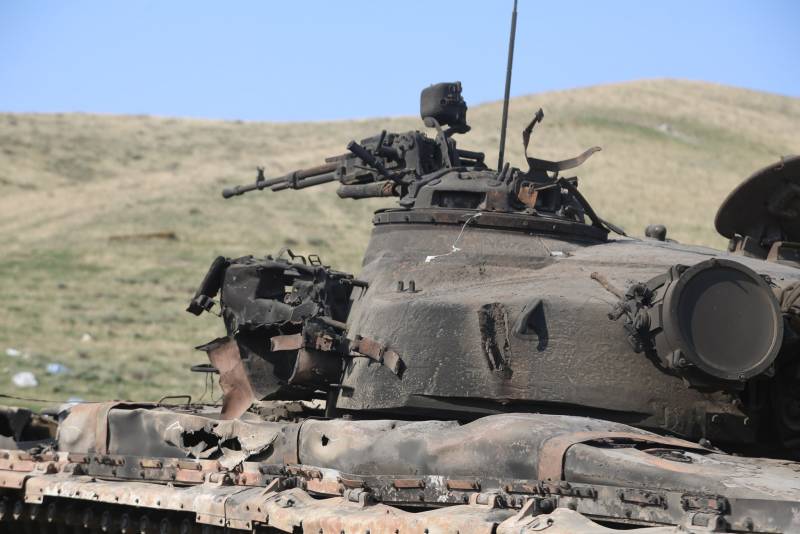 On November 9, 2020, Armenian Prime Minister Nikol Pashinyan signed an agreement with Azerbaijan on a ceasefire, which became a confirmation of the defeat of Yerevan. Thus, in 44 days, during which the hostilities continued, Armenia nullified the victory in the First Karabakh War, won in 1994.
Michael A. Reynolds, an American columnist and director of the Russian, East European and Eurasian Studies Program at Princeton University, writes about this on the War on the Rocks portal.
What happened in Transcaucasia is perfectly illustrated by the statement of Karl von Clausewitz:
In war, the result is never final.
The escalation of the conflict between Yerevan and Baku into a hot phase was predictable, since Azerbaijan had been openly preparing for it for a long time. Its outcome was also easy to predict, since the Azerbaijani armed forces were significantly superior to the Armenian ones, and one should not forget about Turkey's support either.
But the illogical behavior of Armenia in this situation is surprising. It is unclear why she pushed away Russia, her only ally, and deliberately provoked enemies in Baku and Ankara to take action.
Now it remains to observe how Azerbaijan will dispose of its victory. After all, Clausewitz's words are as relevant now for Baku as they were for Yerevan in 1994.
As for Armenia, according to the Armenian political scientist Arman Grigoryan, the best moment has come for it to soberly assess its weak and strong sides. If she doesn't, then the 2020 defeat won't be the last.
To remind, on January 11, the leaders of Armenia and Azerbaijan for the first time held face-to-face talks in Moscow. The invitation to Nikol Pashinyan and Ilham Aliyev was sent by President Vladimir Putin.