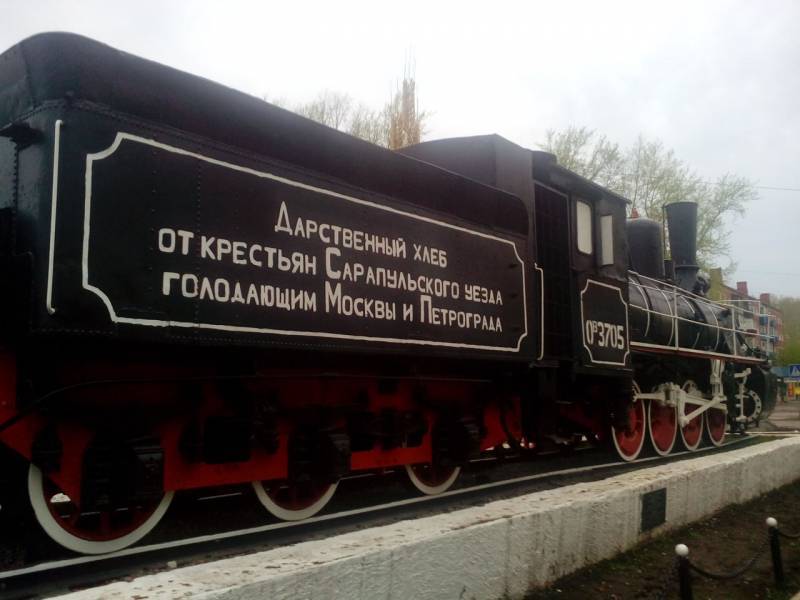 Monument in the city of Sarapul
Almost immediately after the creation of the Soviet state, in addition to the civil war, another attack fell upon it. This scourge was famine, a massive shortage of food to ensure the livelihoods of millions of citizens - in the Volga region and northern Kazakhstan, in the North Caucasus and Ukraine. The timing of the famine (especially its end) is difficult to determine. Experts talk about 1920 (1921) - 1923.
This problem was caused by a number of factors, and one of the main ones was an unprecedented drought, which led to an acute shortage of grain. In turn, this affected the limited possibilities of the Soviet government to provide the country with food in full.
But there was famine in Russia even before the Bolshevik government came to power. During the monarchy, there were also situations in which problems arose with the provision of Russian subjects with the necessary amount of bread, both for objective and subjective reasons.
In Dmitry Puchkov's studio, the main issues of the famine in Soviet Russia of 1921-1923 are covered by sociologist Grigory Tsidenkov, who is working on his doctoral dissertation on the topic of providing humanitarian assistance to the young Soviet country by foreign states.
Tsidenkov talks about the system of grain purchases at "fixed" prices established by the authorities, about the problems that arose in this case, raises questions about the activities of the management system, the labor of the peasantry in Soviet Russia.