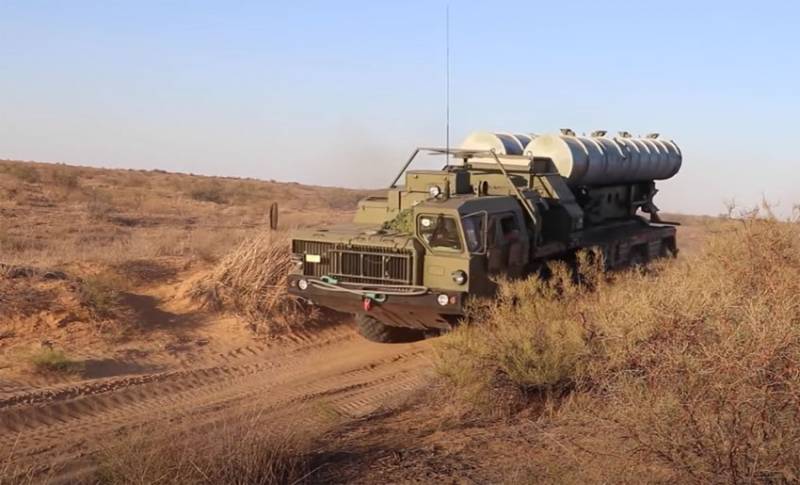 Due to the purchase and deployment of the S-400 air defense system, the United States imposed sanctions against Turkey
Turkish President's press secretary Ibrahim Kalin commented on Ankara's expectations from the new American administration. According to Kalyn, in recent years, relations between the United States and Turkey have seriously deteriorated. One of the reasons for the deterioration of relations is related to the fact that Washington, according to Ankara, ignores Turkish fears in connection with the activity of the FETÖ organization of Fethullah Gulen, who lives in the United States.
Recall that before Donald Trump came to the White House in Ankara, they expressed a cautious hope that Gulen would be extradited to Turkey so that he could be put on trial there in the case of a coup attempt. But the Trump administration did not hand over to Erdogan from the Trump administration.
After that, Turkey refused to "heed" the US persuasion not to buy the S-400 air defense system from Russia, which led to further complication of bilateral relations.
Ibrahim Kalyn:
We have three main points of tension with the United States. The first is the situation with the Gülen organization, dating back to the presidency of Barack Obama. The second is support for the PKK (Kurdistan Workers' Party) terrorist organization in Syria. The third is an embargo on the supply of F-35 fighters in connection with Turkey's acquisition of S-400 air defense systems from Russia.
According to the press secretary of the Turkish president, Recep Tayyip Erdogan has repeatedly tried to allay American fears that the S-400 will cause the disintegration of NATO's unified air defense system.
Kalyn:
We (the United States) have repeatedly told them that the S-400 air defense system will not be integrated with the NATO air defense system, it will not pose a threat to the alliance.
A spokesman for the Turkish head of state said that Ankara expects a constructive agenda from the new US administration and hopes to lift the sanctions that were imposed on Turkey some time ago.
Kalyn also said that Ankara is waiting for understanding from the EU. According to the head of the press service of the Turkish President, Turkey "has been knocking on the doors of the European Union for the longest time, but has not yet received an invitation."