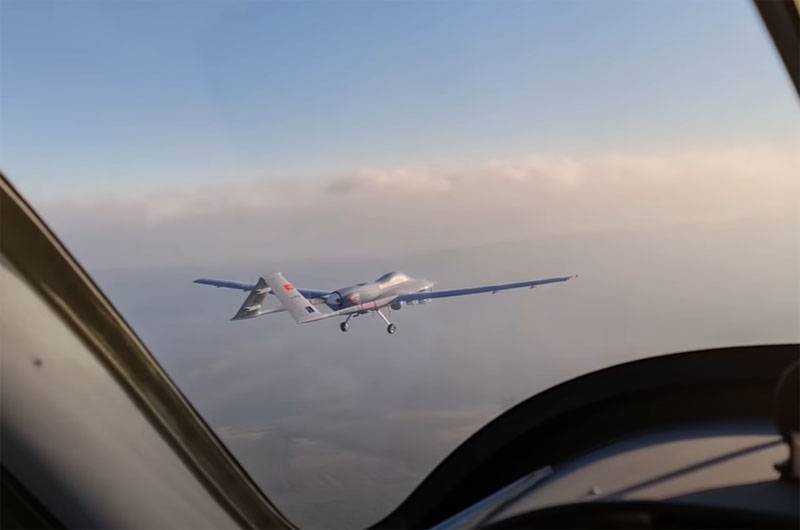 Serhiy Zgurets, who is proclaimed a military expert in Ukraine, presented a material that speaks of the need for the Ukrainian armed forces to carefully study the practice of using Bayraktar drones for its possible (practice) use in the future. Zgurets recalled that the Turkish Bayraktar-TB2 showed themselves in Libya, Syria and Nagorno-Karabakh, and that such strike-reconnaissance UAVs are already in service with the Armed Forces of Ukraine.
The Ukrainian military expert points to the tactics used by the Azerbaijani army during the hostilities in Karabakh - in terms of the use of UAVs. The basis of this tactic was the simultaneous presence of 8 to 15 Bayraktar drones in the air (excluding other UAVs, including the An-2 aircraft converted into unmanned aerial vehicles), which made it possible to effectively cope with Armenian air defense systems.
Zgurets:
Target identification and destruction was ensured both during planned reconnaissance flights of unmanned aerial vehicles along the defense line of the Nagorno-Karabakh army forces, and thanks to the actions of sabotage and reconnaissance groups of the Azerbaijani Armed Forces located in the territory controlled by the enemy - with the transfer of coordinates of detected targets using satellite navigation systems and means of secure communication.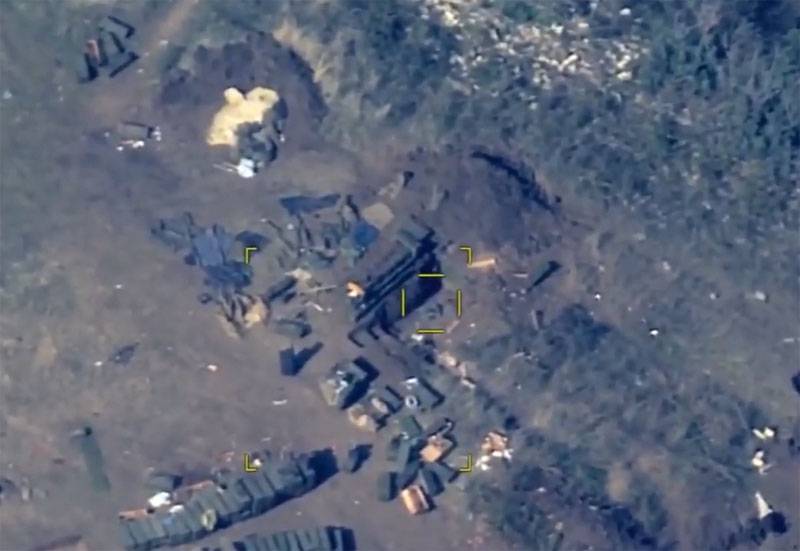 According to Zgurts, the Ukrainian military command should adopt the use of Bayraktars "with optimal adaptation to the future needs of troops on the battlefield." The Ukrainian military expert calls this "homework for the Ukrainian Armed Forces."
In his opinion, it consists not only in increasing the number of Bayraktar TB2 drones, but in the need to act on the battlefield outside the box "taking into account the strengths and weaknesses of the enemy."
Zgurets proclaims five stages of "homework for the Armed Forces of Ukraine", based on the experience of using these drones in Karabakh. The first is to come to an agreement with Ankara and the location of the Bayraktar production in Ukraine, the second is to develop a standard range of laser seeker (homing heads) to equip air-to-ground ammunition. The third is to determine the list of suitable means of destruction, having studied, among other things, the work of Russia on the Hermes project. Fourth, to analyze domestic electronic warfare equipment and foreign-made developments. Fifth, to determine the optimal models for building reconnaissance-strike and reconnaissance-fire complexes in the Armed Forces of Ukraine to destroy the enemy's combat potential - taking into account the new capabilities of the UAV.
As you can see, Ukrainian experts do not leave the thought that the armed conflict must be resolved by military means. These experts prefer not to think about the consequences of an attempt at such a decision, seriously believing that a dozen or two Turkish drones will allow Kiev to achieve military goals.