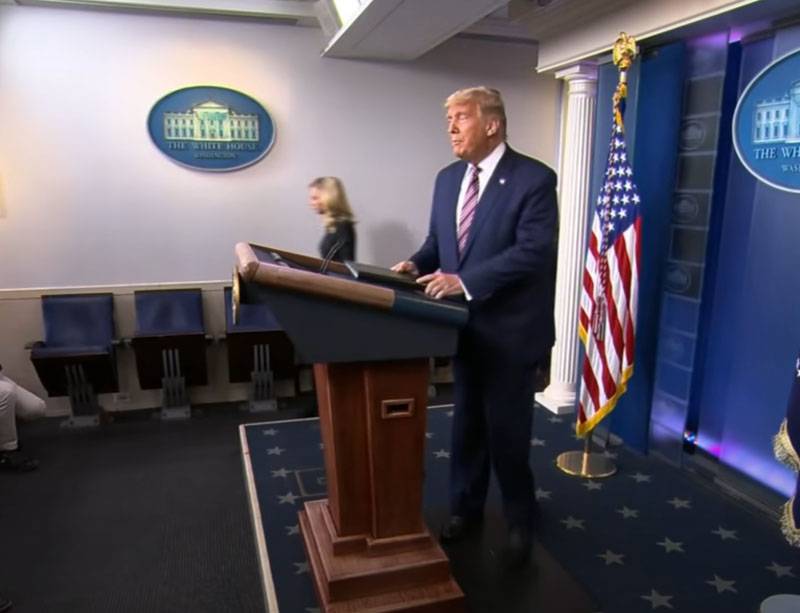 In the American press, citing representatives of the Trump administration, they write that he will not run for the presidency in 2024. Recall that a few weeks ago, Donald Trump announced that he intends to nominate himself for the post of head of state in the next presidential election.
Politico is now claiming that Trump has abandoned his previous idea, and gives the reason why he made such a decision.
The material of American journalists claims that Donald Trump refused to participate in the US presidential elections (to be held in November 2024), allegedly due to his unwillingness to publish his financial documents disclosing his income and tax payments.
From the article:
Donald Trump believes that such documents in the public domain will make him vulnerable and cause new lawsuits from opponents.
Also, Trump is said to be "afraid of criminal prosecution in connection with the events of January 6 in Washington." Then Trump supporters took the Capitol building by storm.
On January 20, the day of the inauguration of the 46th President of the United States, Trump supporters intend to take to the streets of the American capital again. According to data published in the States, they are ready to gather up to a million people, calling their action "march of the militia." This definition has a reference to the events of the American Civil War. Trump himself previously said that he would not be at the inauguration ceremony of Joe Biden, which only fueled conspiracy theories about possible events.