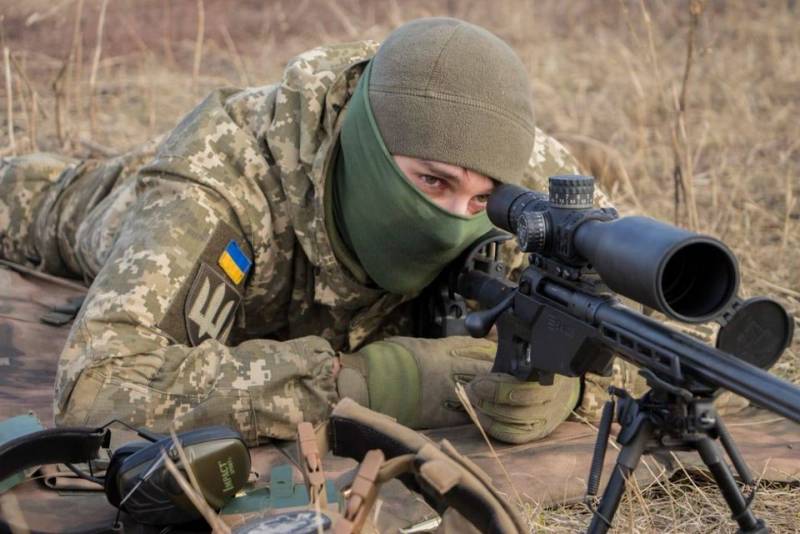 At the training ground in the Luhansk region, training sessions were held for snipers of the 92nd OMB named after Koshevoy Ataman Ivan Sirko, operating in the area of ​​the so-called Joint Forces Operation, previously known as the "ATO zone". The shooting took place under the guidance of experienced mentors.
This was reported by the JFO press service on its Facebook page.
The servicemen of the Armed Forces of Ukraine trained to covertly approach the target, equip a position, correctly carry out an accurate shot, taking into account the direction and speed of the wind, as well as other external factors.
Our guys do live fires several times a month. They work in pairs at a working distance of 700 to 1200 meters.
- said the commander of the sniper unit.
He stated that each fighter confidently hits a chest target from a maximum distance, working day or night. If they shoot in the dark, they use thermal imaging equipment.
Snipers of the Armed Forces of Ukraine are training in Donbass with new Ukrainian-made UAR-10 rifles and American Savage. According to the head of the shooting, all servicemen coped with the assigned tasks and demonstrated a high level of professionalism.
UAR-10 was adopted by the Armed Forces of Ukraine in 2018 to replace the Soviet SVD. It was created by Ukrainian gunsmiths on the basis of the American AR-10 rifle and is designed for a NATO cartridge of 7,62x51 mm caliber (.308 Winchester).