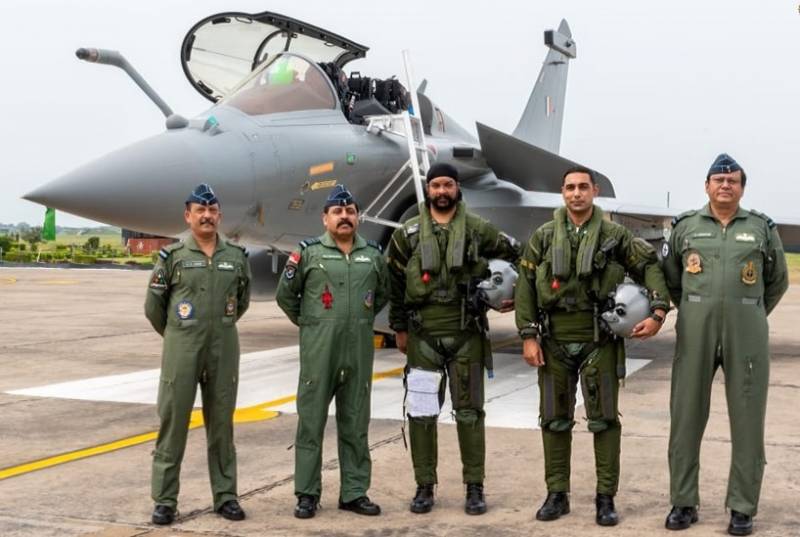 In an effort to expand the market, France plans to manufacture Rafale aircraft in India. But such an opportunity will be provided to New Delhi only if Dassault Aviation supplies at least 100 aircraft to this country.
This is reported by the Indian edition of The Print with reference to French sources.
They report that Emmanuel Bonn, a diplomatic adviser to the French President, who is visiting New Delhi, will come up with a government proposal to build Rafale fighters in India. In this case, the condition is also named.
France is ready to expand the production of "Rafale" in India, if this country buys at least 100 units of such aircraft. The same was stated by the CEO of Dassault Aviation during Aero India in 2019.
At the moment, 36 fighters have been contracted. Sources said that if India purchases less than 100 Rafals, the French manufacturer will not produce its aircraft there, but will still increase its purchases of Indian-made components for these fighters.
Senior sources in the Indian government note that French fighters are very expensive. Earlier it was reported that with maintenance and weapons, one such aircraft costs the Indian military budget more than $ 200 million.
Recall that India has not yet decided what other fighters to order besides Rafale. The list, which has been studied for at least 4 years, also includes Russian ones - Su-35 and MiG-35.