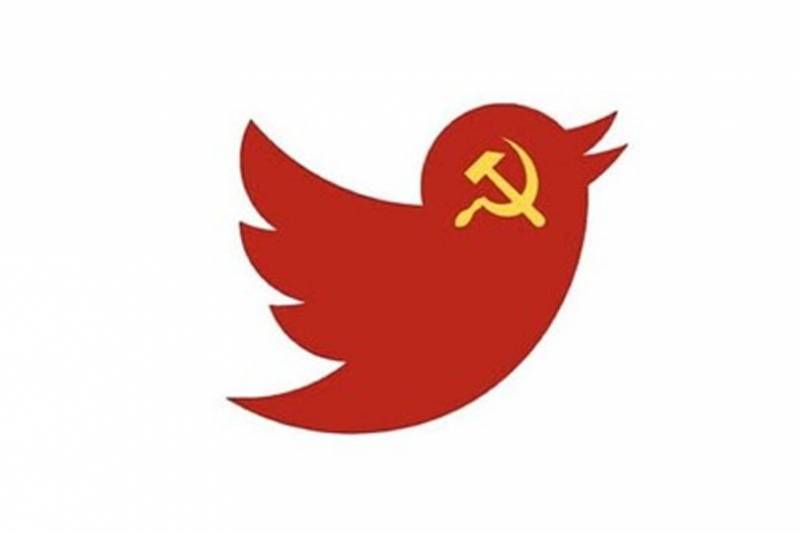 Donald Trump's headquarters reacted to Twitter's decision to completely block the account of the current president of the country. In the microblog "Team Trump" was published a "new logo" of the social network.
Instead of a stylized image with a blue bird, TrumpTeam offers a logo in the form of the same bird, but with Soviet symbols - a hammer and sickle on a red background.
The headquarters of the current US president arranged such a "performance" with a hint of a complete lack of freedom of speech in the United States - "as in the Soviet Union at one time."
It should be recalled that at first, Twitter began to mark most of Trump's publications as "unreliable." Then his account was temporarily blocked. After the storming of the Capitol building by Trump supporters, the account was unblocked, making it clear that they expect Trump to repent.
But after a few hours, the microblogging of the incumbent president, to which almost 90 million people were subscribed, was blocked forever.
After a while, the Trump Team account was also blocked, and the president's messages that the social network would not silence him, already posted in the president's official account, were deleted.
In the United States itself, opinions on this matter were divided. It should be noted that there are already more disapproving measures of the social network than approving ones. Ordinary Americans claim that there has never been such a persecution of free speech in America. It is even indicated that by its measures Twitter is only playing up to Trump's supporters, increasing the number of Americans who sympathize with him.