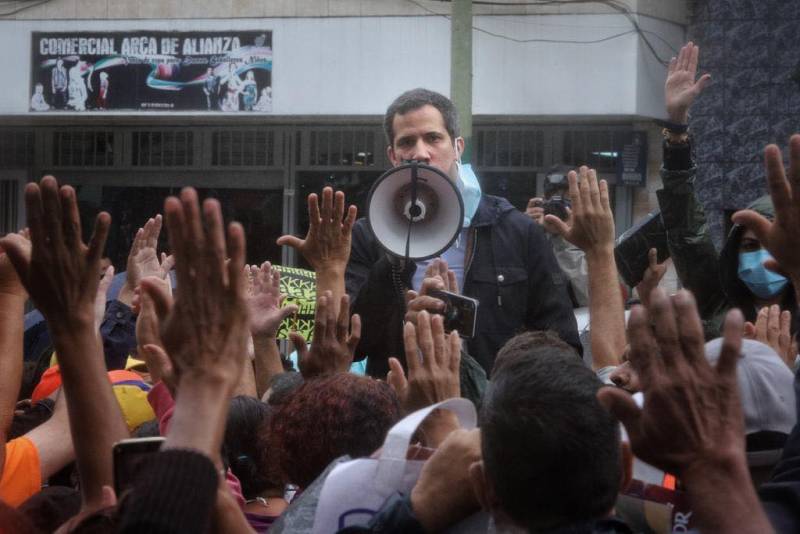 European countries are commenting on the situation with the statement of the European Commissioner for Foreign Affairs Josep Borrell regarding Venezuela. On the eve of the head of the European Union's foreign policy said that Brussels can no longer recognize Juan Guaido as "interim (transitional) President of Venezuela."
According to Josep Borrell, such a decision was made by representatives of all EU countries.
What is the reason for the decision of the European Union?

Borrell himself explains the position of Brussels as follows: Juan Guaido is no longer the speaker of the Venezuelan parliament.
Borrel:
Our position is as follows: we cannot recognize Juan Guaido as the transitional president of Venezuela in connection with his loss of the post of speaker of the country's parliament. But we continue to view him as an important interlocutor, a prominent figure in the democratic opposition of Venezuela. We will continue to work with the Venezuelan opposition.
This decision of EU officials annoyed many Western politicians. Borrel's words are being commented abroad. Certain politicians in the Czech Republic say that the decision of Brussels to refuse to recognize Guaido as interim president is "wrong." Representatives of the Venezuelan opposition, which is losing support more and more, also sharply criticized the Brussels decision.
In Britain, they say that the decision of Brussels is not supported and that the decision on Brexit allows London to continue to consider Guaido as the political leader of Venezuela.
Against this background, a list of heads of state appeared on Twitter who condemned the storming of the US Capitol. They decided to mention Juan Guaido in this list. Not only is Guaidó's legitimacy zero, but Guaidó himself took steps to seize power in his country. Although by the standards of modern pseudo-democracy, "this is different" ...