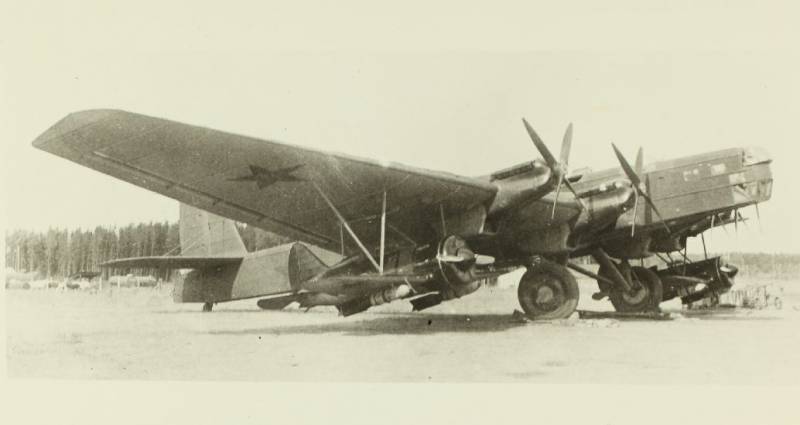 One of the variants of Soviet heavy bombers during the Great Patriotic War was the TB-3. These aircraft, which were produced at the enterprises of Moscow and Voronezh, began to operate in 1932. The production of TB-3 was completed even before the beginning of the Second World War - in 1937. The decision to discontinue the production of this bomber was made due to the fact that it was already outdated by that time. However, this did not prevent its combat use during the war years.
In journalistic and fiction literature there are many works about the use of these bombers.
In the plot of the "Archival Revolution" Mikhail Timin raises a question related to the battle that took place at the very beginning of the Great Patriotic War - June 30, 1941. We are talking about a meeting in the sky of Soviet heavy bombers TB-3 with German "Messers" ("Messerschmitts"). The TacticMedia channel presents an analysis of that fight, as well as a reference to the fight, made by the writer Konstantin Simonov in his novel "The Living and the Dead".
From the material, you can learn about how the search for the pilots, who were the prototypes of the heroes of this wonderful novel, was carried out. It also tells about how the search work ended.
Narration from Mikhail Timin: