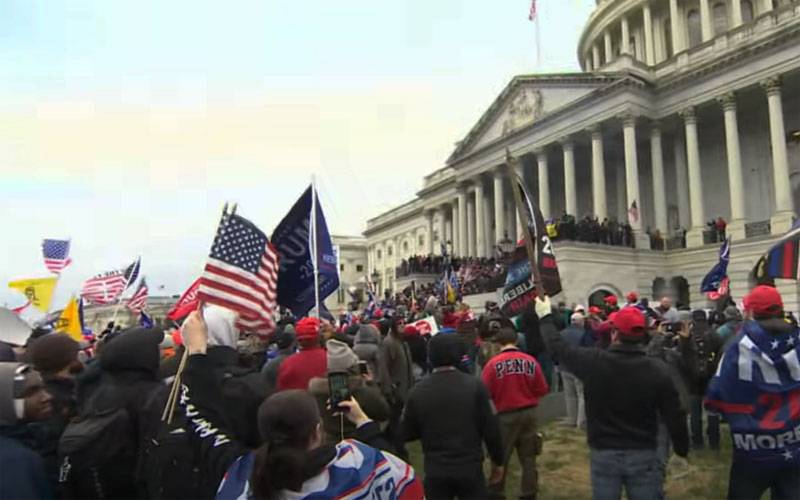 The American press is discussing the statements made by Donald Trump after the end of the "epic" with the storming of the Capitol by his supporters. Trump condemned the actions of the crowd and added that he was determined to peacefully transfer power to 46th President Joe Biden.
The Axios edition saw the background in these words of Trump. In particular, it is noted that the current US President made such a statement "only after his main political allies refused to support him."
The material indicates that he no longer repeated the words about the theft of votes during the elections. This, according to American political scientists, allegedly suggests that Donald Trump was afraid of the impeachment procedure against him on the basis of the 25th Amendment to the US Constitution. Speaker of the House of Representatives Nancy Pelosi and head of the minority in the Senate Chuck Schumer proposed to apply this procedure against Trump. They sent such an appeal, in particular, to Mike Pence.
Trump, in his social media accounts, which nevertheless "democratically" unblocked, made the following entries:
Demonstrators who entered the Capitol defiled the throne of American democracy. Those who participated in acts of violence and destruction - you do not represent our country. And those who broke the law - you will pay.
Trump said that he and his supporters used exclusively legal methods to challenge the election results.
The newspaper said that "Trump said such words too late." It is stated that at first he urged his supporters to walk along Pennsylvania Avenue, to go to the Capitol, and now he threatens those who break the law.
Recall that earlier in the United States itself, the idea was expressed that those who broke into the Capitol actually had nothing to do with Trump's real supporters. They allegedly carried out the order of the opponents of the incumbent president in order to discredit him - so that in 2024 he would not gain support and could not participate in the elections.