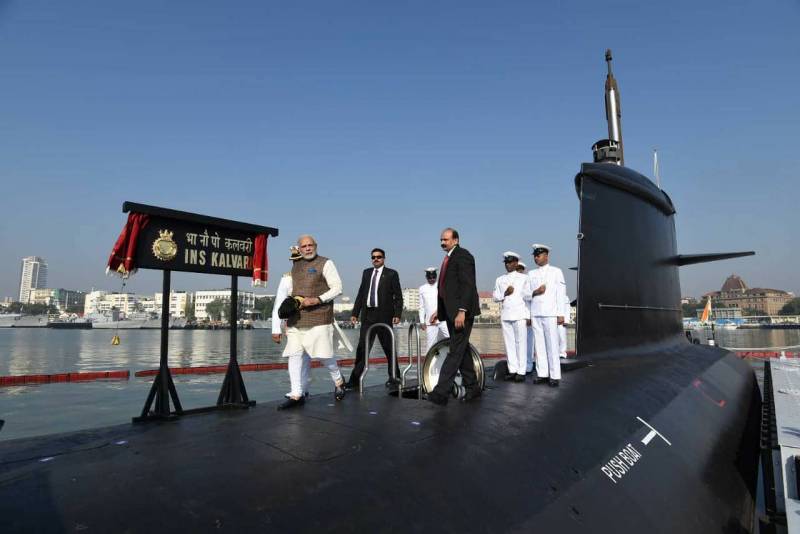 Photo by Indian Ministry of Defense
The Indian press published an article by the columnist Harsha Wee Pant, who says that "the real battle of Delhi and Beijing for South Asia is ahead." Wee Pant notes that the opinion about China's unattainable advantage over India is too exaggerated.
The author points out that there can be no doubt about the growth of the PRC's influence in South Asia, but this influence can and must be resisted.
From the article:
It became clear that the states in South Asia and the wider Indian Ocean region could not stand aside from the temptation of Chinese political and economic power, like the rest of the world.
At the same time, the observer believes that India can get better conditions in the current situation, while remaining at the center of the South Asian economy.
Harsh Vi Pant points out that already today some countries in the region "see Chinese expansion" and are trying to resist it. In particular, it talks about the events in Afghanistan, where a network of Chinese intelligence agents was recently exposed.
The Indian author also cites Nepal as an example, where, as he believes, the Chinese policy "is failing." In this country, the parliament was dissolved, where the pro-Chinese parties were in charge. According to Harsha Wee Pant, the Chinese importunity led to the fact that the Nepal premier decided to hold new elections and noted that "Nepal will choose its own path of further development."
An Indian author in his material calls Beijing's One Belt - One Road project "vain", noting that without India, this "political overtoned" economic program will fail.
Harsh Vi Pal:
Beijing today is trying with all its might to discredit India (...) But India has already made it possible for small countries affected by Chinese aggression to foresee the possibility that submission to China is by no means the only option.
The Indian observer believes that it is time for the Indian side to leave the "constant lamentations" about the growth of China's power and reorient itself to the awareness of the forthcoming protracted struggle with Beijing for South Asia in various fields.