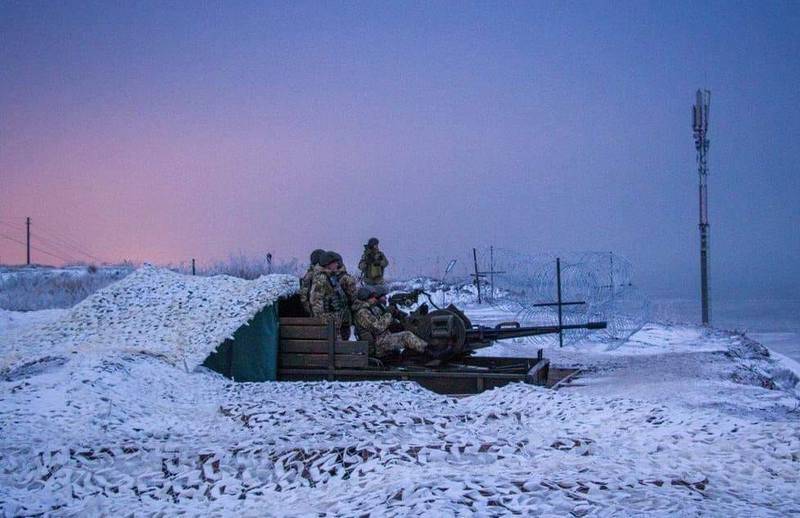 The Main Intelligence Directorate of the Ministry of Defense of Ukraine has released a special training manual for the media and social networks with the correct terms that must be used when describing the events in Donbass. This was reported on the page of the military department in Facebook.
The manual says that the conflict in Donbass should be described by a "single language" for the Ukrainian and Western media in order to exclude an information threat from Russia and to exclude pro-Russian propaganda cliches.
In order for Ukraine and the world to speak about the war "in a single language", it is necessary to use the appropriate terms that will form a media space close to reality. The same perception of war allows you to find solutions to problems faster and more effectively and avoid conflicts that are caused by the lack of a common understanding of events
- the text says.
For example, according to the manual, it is wrong to say: "territories of the self-proclaimed DPR / LPR", "southeast of Ukraine", it is correct to say: "temporarily occupied territories in Donetsk and Lugansk regions" or "occupied part of Donbass", etc.
Meanwhile, in the Armed Forces of Ukraine, Ukrainian military ranks are brought to NATO standards. The corresponding order was signed by the Minister of Defense of Ukraine Andriy Taran.
By order of the Minister of Defense of Ukraine, a list of NATO military ranks codes according to the NATO STANAG 2116 standard is being introduced. This list establishes the correspondence of the codification of military ranks of military personnel of the Armed Forces of Ukraine to NATO military ranks
- it is spoken in the message of the Ministry of Defense of Ukraine.