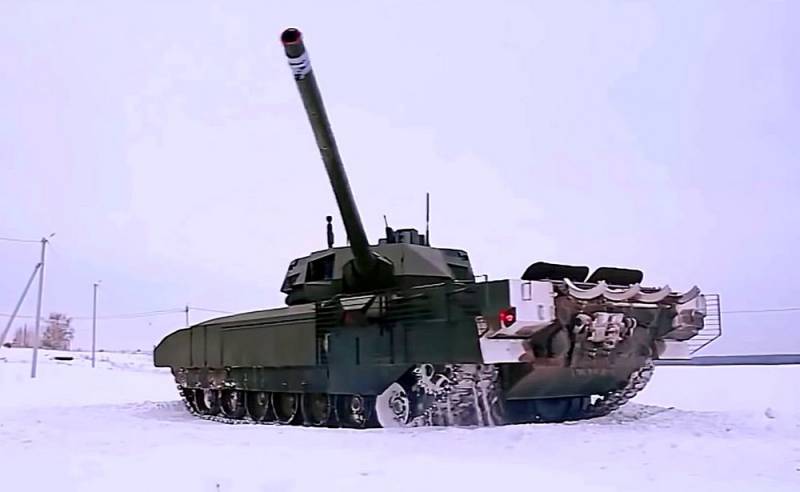 Design
tanks
developed in the West and in Russia, traditionally has a different philosophy. The differences between cars can be traced back to the Second World War, persist in the present and will remain, at least in the near future.
This opinion is expressed on the pages of the publication Defensionem:
Initially, the philosophy of Russian armored vehicles aimed at two separate and complementary types of tanks.
If one of them is universal and numerous, then the other is less common, but specially designed for conducting tank battles or participating in decisive operations.
Historically, this can be traced back to previous projects such as the T-55 and T-64 [apparently meant the T-62], followed by the T-72 and T-80
- writes Defensionem, believing that "the Russian tank duo is rooted in the past."
The goal of this philosophy, it is argued, is simple. One type of tank is the workhorse of the army as it is cheap to manufacture and maintain and easy to train. A more specialized tank acts as a decisive armored force capable of effectively dealing with the enemy.
Western countries usually prefer to use one MBT. This made it possible to create a single type of tank, which simplified logistics and supply.
- notes the publication.
At the same time, the Russian doctrine continues to rely on Soviet concepts and builds its own fleet of equipment, proceeding from the principle of a "tank duo".
The T-72B3-2016 will serve the Russian army as a general purpose MBT for several more decades, complemented by a new tank designed to deal with the most serious threat posed by a potential adversary, the T-14 Armata.
- evaluates the publication of a promising pair of MBT.