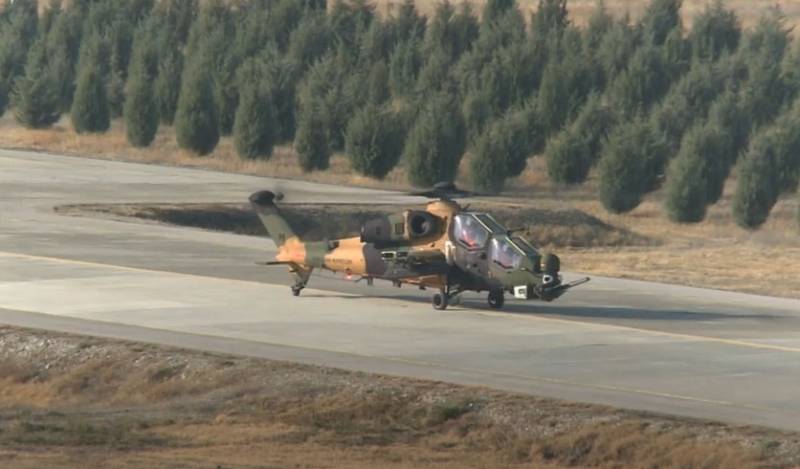 Turkey is preparing to start serial production of ATAK FAZ-2 helicopters from TAI (Turkish Aerospace Industries). According to the latest data, the final tests of this rotorcraft have been completed.
It is known that one of the important features of this Turkish-made helicopter is its equipment with an electronic warfare (EW) complex. Also ATAK FAZ-2 received an attack warning system. Its effectiveness is based on the operation of the laser sensor.
According to the latest data, the serial production of these helicopters for the needs of the Turkish army will begin this year. It was originally planned to take the helicopter into service in the second half of 2020.
At the first stage, the Turkish Air Force plans to receive 21 ATAK FAZ-2 helicopters.
The first flight of this combat vehicle took place just over a year ago - in November 2019. Such an early completion of the entire set of tests is due to the fact that this is not the same machine that was created from scratch. The helicopter became a new modification of the T129 ATAK multipurpose attack helicopter, which began operating in 2014. In turn, this helicopter was a licensed copy of the AW129 Mangusta.
Turkey has invested more than $ 4 billion in the implementation of this program. Part of these funds went to the implementation of plans to create an electronic warfare aviation complex, which appeared on the ATAK FAZ-2.
ATAK is an abbreviation which in translation into Russian stands for "heavy combat helicopter".