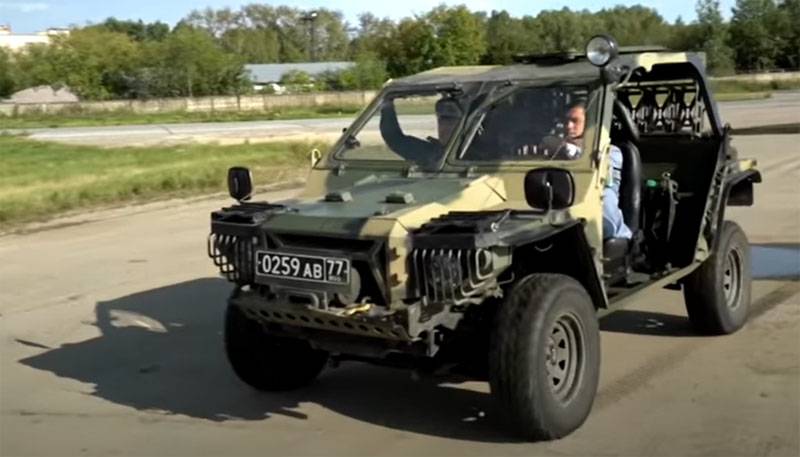 Automotive military equipment today is very diverse. Moreover, in our time we are talking not only about the usual army trucks for transporting personnel and cargo, not only about special-purpose armored vehicles or "command" UAZs, but also about very specific equipment. This technique, by the way, has managed to establish itself as useful and effective, including during quick operations with limited forces.
The conversation in this case is about the so-called buggy. These are often small, off-road vehicles that can perform a wide range of tasks with many capabilities. They are used as a means of prompt delivery of special forces to the operation site, for patrolling in difficult terrain (for example, border patrols in mountainous areas), as a means of urgent evacuation, and more.
Representatives of military buggies include Chaborz M-3 cars with a 1,6-liter gasoline engine. These small cars, which are classified as ATVs, were created by order of the RUS (Russian University of Special Forces), located in the Chechen Republic.
And these are far from the only representatives of the army buggy. Today, special military off-road vehicles have been developed and are being created to perform certain tasks in the Far North, including those with a ski version in the chassis structure.
How military buggies cope with off-road conditions, dirt, dust and other problems is described in the Military Acceptance plot on the Zvezda channel.