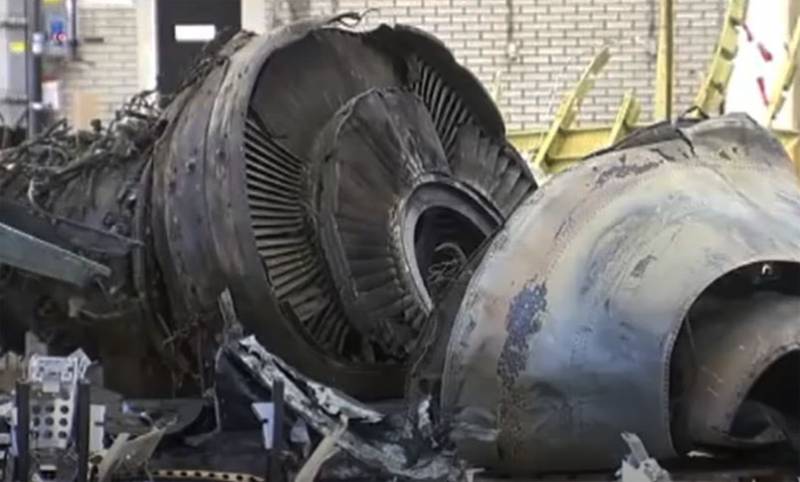 An interview with the Ambassador of the Kingdom of the Netherlands in Kiev was published in Ukraine. In the interview, one of the topics was the topic of the Boeing flight MH2014 shot down in the sky over the Donbas in 17.
Dutch Ambassador Jennes de Mol noted that the decision taken by Kiev during one of the stages of the exchange of prisoners still raises questions for the authorities of the country he represents and for him personally.
Dutch diplomat:
The Dutch government, let's say, was not satisfied that Ukraine had decided to include Volodymyr Tsemakh in the prisoner exchange lists. We asked why they did it ...
We are talking about a man who was stolen from the territory of Donbass by the Ukrainian special services, calling him a "company commander", allegedly involved in the attack on the airliner. Tsemakh was given a psychotropic substance and, under the guise of a sick relative, was transported from the LPNR through one of the checkpoints.
He was then introduced as one of the "key witnesses in the MH17 case". The Dutch prosecutor's office intended to interrogate Tsemakh, but in the end it turned out that Ukraine handed him over to representatives of Donbass during the exchange of prisoners according to the lists previously agreed with Donetsk and Lugansk. The exchange was carried out according to the formula "35 to 35".
Jennes de Mol noted that he had the opportunity to discuss this decision with President of Ukraine Volodymyr Zelensky.
The Dutch diplomat noted that a "situational conflict" arose when the interests of the exchange of prisoners "influenced the interests of the investigation in the case of the downed plane."
Jennes de Mol:
Our side told the Ukrainian authorities about the hope that this will not happen again.
The Dutch ambassador also said that he had watched the interview of Igor Strelkov (Girkin) to the Ukrainian journalist Dmitry Gordon. According to the ambassador, at first he was shocked by the invitation of "such a criminal" to an interview with the Ukrainian channel, and then "he began to understand what kind of people are fighting on the other side."