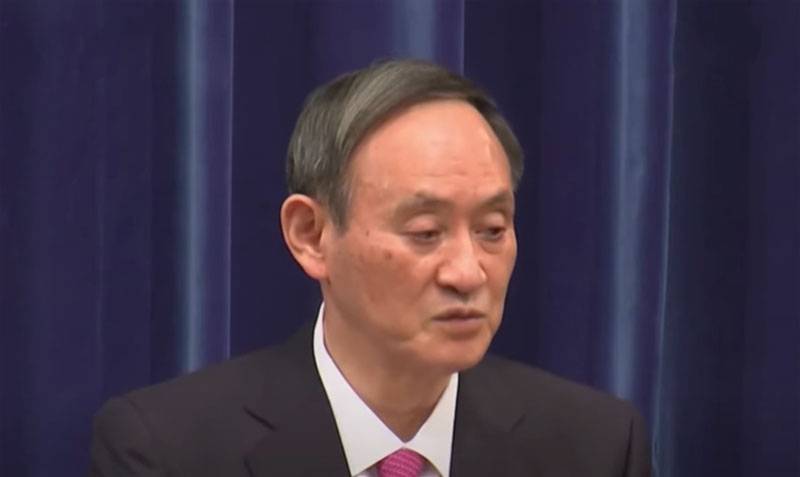 The Japanese press writes about the intention of the country's Prime Minister Yoshihide Suga to visit the United States after the inauguration of the 46th US President Joe Biden. Recall that the inauguration is scheduled for January 20.
The KyodoNews news service writes about the main goals of the Japanese prime minister, which he sets for himself when planning to visit Washington. It is noted that one of these goals is "to enlist the support of the United States in the issue of the four islands of the northern territories." We are talking about the Russian Southern Kuriles, which are still considered their own in Tokyo.
The publication cites sources in the Japanese government, reporting that Yoshihide Suga "also wishes to receive confirmation from the new administration about the commitment to provide assistance on free shipping in the East China Sea." In this case, we are talking about the Senkaku (Diaoyu) Islands, which are disputed between Japan and China. Tokyo believes that China "expresses unjustified ambitions for Senkaku." Beijing responds with approximately the same to Japan.
At the same time, the Japanese press also indicates that Yoshihide Suga plans to discuss with Joe Biden the issue of a possible visit of Chinese President Xi Jinping to Tokyo.
Such activity in diplomacy is usually referred to as "checking the clock". For Japan, as noted, "it is important to clarify the American foreign policy agenda." At the same time, it is added that the plans of the prime minister's trip to the United States may be disrupted by the sanitary-epidemic situation.
Let us remind you that a few weeks ago the Japanese prime minister announced that he would "go to the end" on the issue of the "northern territories" and that he had already "spoken to Putin". With this statement, he actually repeats the message of his predecessor Shinzo Abe, who even swore an oath to "return the islands" at his father's grave.
And when will the Japanese prime ministers fly to the United States to raise the issue of the continued presence of the occupying American troops in their country? ..