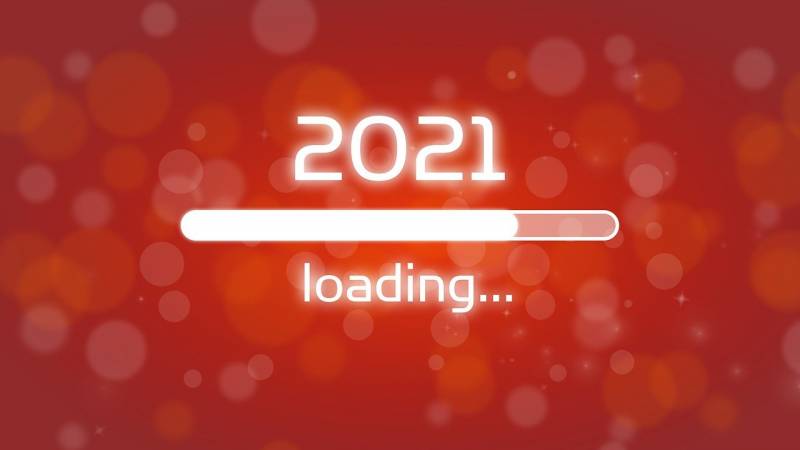 Let's praise the outgoing year! And let us do it from the bottom of our hearts, brothers and sisters in the Review, for he showed a lot and taught a lot! And glory to all the forces that 2020 is finally all!
I will not go too far into the details of what is happening in our country, because there is nothing much to praise. The main thing is that we have understood a lot.
We realized that our government and deputy corps are real on another planet. And you shouldn't expect something supernatural or logical from them. As well as normal care for citizens.
We have learned new things for ourselves. For example, wearing one mask for a month. Not because it protects from something, but because it must be worn. Having bought it in advance, of course. We realized that a mask that cost 3 rubles at its peak could cost 120. And that's nothing, it's a market.
In general, we lived a year in spite of. Despite the actual participation of the state properly in our life, despite the fact that the state purposefully deprived us of jobs and business, as it is - in spite of.
But I would not like to say about the state at this moment. There was something this year that we will remember, and these memories will definitely not be the worst.
For us, that is, for the team of "Review", this year was very difficult. The financial crisis got it so bad, the emergency team did not have time to patch the holes. It was really very difficult. Advertisers were lost, advertising was rapidly becoming cheaper, or rather, there was a time when it cost nothing at all. Some authors decided that the ship was sinking and it was time to flee. It was hard.
And in such a difficult situation, perhaps, the main thing was your support, dear readers. It is not just about the sums that you donated to maintain your favorite publication in the midst of the crisis, the words of approval and support that we read were no less important here.
This is the moment I would call the most significant for all of us in the outgoing year. We held out. And not in spite of, but thanks. Thanks to support, thanks to perseverance, thanks to the understanding that the materials of "Military Review" are expected and appreciated.
And we held out. Moreover, a huge amount of work has been done to optimize the work of all our sites, new authors have appeared who, we hope, will be able to win the love and respect of the readership.
Many now say: God forbid that a year such as 2020 never happens again. However, we do not think so. This year, first of all, showed us, the Voennoye Obozreniye team, how important and significant our work is for our readers.
This means that everything is going the way it should have gone. We are together, which means we are strength! And we will survive all the trials that will be in store for us. The main thing is to have the support and respect of the readers.
In the past year, we celebrated 10 years of our work. Yes, the date passed unnoticed, the crisis and all that. But 10 years of our work only say that there is at least the same or three times that much ahead.
That is why, with the coming New Year for everyone, we will raise our glasses / glasses / cups and other containers so that next year the time spent reading and discussing on the Military Review will bring extremely positive emotions.
And yes, comrade generals and admirals, comrade officers, warrant officers and warrant officers, sergeants and foremen, privates and sailors ... Do not be lazy, to the bottom!
Happy new year 2021 to everyone and all health, optimism, new discoveries and impressions!