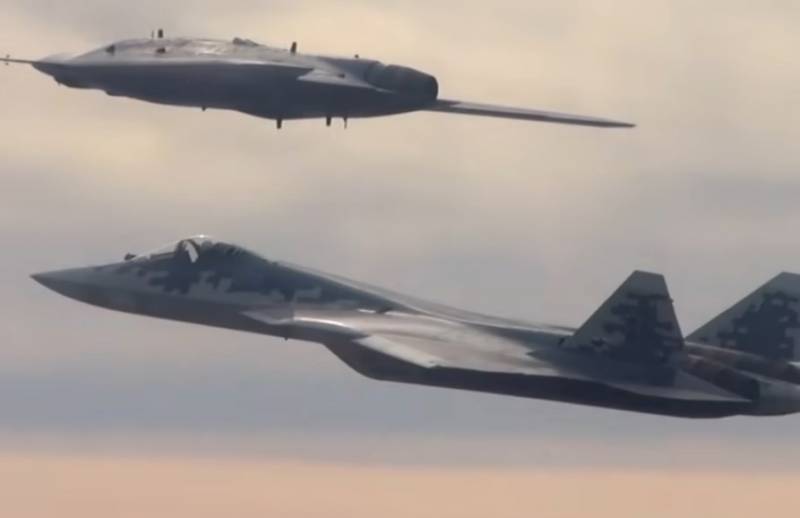 The Russian-made S-70 "Okhotnik" heavy attack drone will undergo a series of tests.
About this agency
RIA News
told a source in the aircraft industry.
The source reported on the program for testing weapons of the UAV "Okhotnik" for the next year. In the second half of 2021, he will conduct the first shooting at aerial targets. For this purpose, air-to-air missiles located inside the fuselage will be used, which were previously tested on promising fifth-generation Su-57 fighters.
The program also assumes that before the missile launches, drop tests of missile weapons will be carried out. In addition, test launches of air-to-surface missiles against ground targets are planned.
The interlocutor of the news agency believes that the "Okhotnik" is a full-fledged multifunctional unmanned vehicle that can be used as a long-range interceptor fighter.
In August, the Deputy Chief of the Russian Aerospace Forces, Lieutenant General Sergei Dronov, in an interview with the newspaper
"A red star"
stated that next year, multi-purpose attack drones capable of using high-precision ammunition will enter service with our army.
The length of the 20-ton Hunter UAV is 14 meters. And the wingspan is 19 meters. It is capable of traveling at a maximum speed of 1000 km / h.