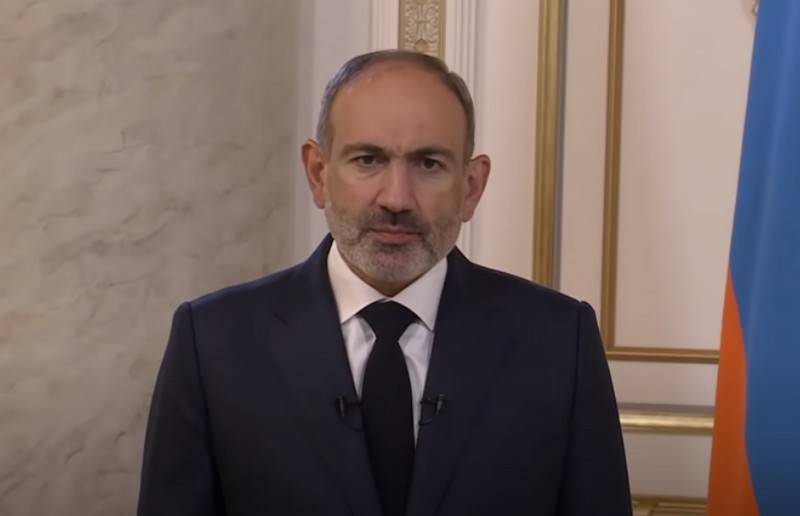 Armenian Prime Minister Pashinyan announced the failure of the opposition's attempts to secure his resignation. According to the prime minister, the Armenian opposition was unable to enlist the broad support of the people.
Nikol Pashinyan issued a statement in which he stressed that the Armenian opposition, which demanded his resignation, could not enlist the support of the broad masses of the population, having everything necessary for this. According to him, the opposition parties had both financial and media resources, as well as "huge organizational capabilities." However, all this did not help and the number of protesters "dropped to a minimum."
At the same time, the Prime Minister of Armenia stated that he was ready to resign, but only by the decision of the people, and not because of the demands of the opposition. However, he is ready to continue to fulfill his duties if the population of the country expresses confidence in the government.
I don't cling to the prime minister's chair, but I can't be careless about the post of head of government, which I received by the will of the people.
- he said.
According to Pashinyan, in order to express the will of the people, it is necessary to hold early parliamentary elections, and this must be done next year, 2021. He has already turned to the political forces of Armenia with a corresponding proposal.
As previously reported, the opposition of Armenia demanded the initiation of a criminal case against Pashinyan, accusing him of high treason, which consists in transferring part of the territory of Armenia to Azerbaijan.
Meanwhile, protests in Yerevan demanding Pashinyan's resignation continue. Mass arrests and arrests have been reported.