Swedish users and experts were ambivalent about the message of the Kingdom's Ministry of Defense regarding foreign military missions for the Swedish military.
The main defense department of Sweden confirms the information that in 2021 a Swedish military contingent will be sent to Mali. The point is that the Swedish servicemen will join the Takuba task force, which is primarily a rapid reaction helicopter force.
Swedish Ministry of Defense:
We are sending our troops to Mali to participate in a multinational special operation. We were invited by our partners.
What kind of "partners" invited the Swedish military to Mali is not reported. It is known that the government of this African country did not send any requests to Stockholm. There is no information about the corresponding decision from the UN Security Council.
Swedish Ministry of Defense:
Task Force Takuba will become part of the contingent of Operation Barkhan, which is commanded by French troops.
Operation Barkhan in Mali was launched in 2014. In addition to the French, British and Estonian military personnel also participate in it.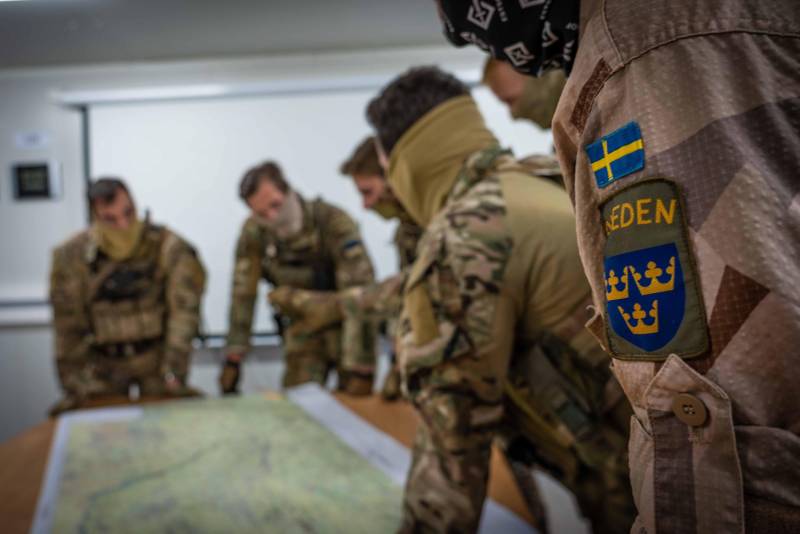 In Sweden, information about sending troops to Africa sparked discussion. The fact is that at one time the Swedish troops were already in Mali - in the period from the beginning of 2013 to mid-2014. Then they participated in the conduct of Operation Serval. Coalition forces drove terrorists out of a number of regions in Mali, declared victory and ended the operation. A few days later, the militants again recaptured the previously lost territories from the coalition and the Malian army. France had to announce the start of a new operation over time.
Swedish experts believe that the presence of the Swedish military in Mali has no practical sense:
The operation has been going on for more than seven years, but terrorism continues to rage in the country. The coalition troops do not go beyond their bases, which indicates the high danger of the presence of a contingent there and low efficiency.