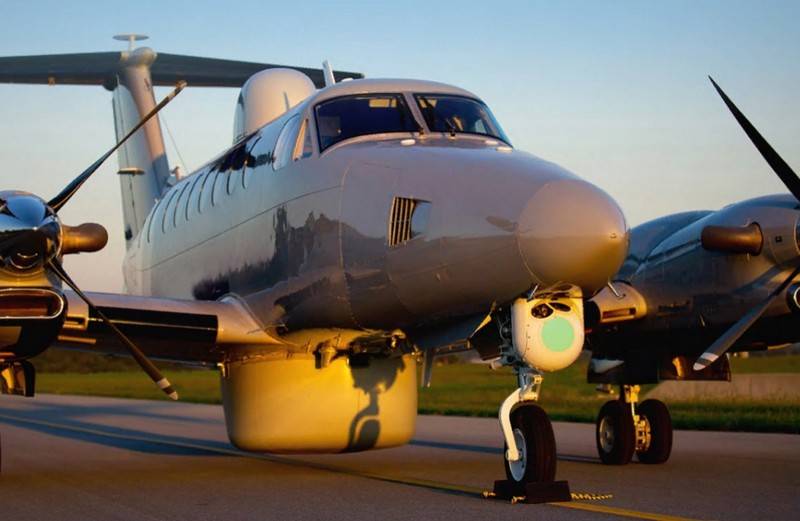 The United States approved the sale of reconnaissance aircraft to Kazakhstan. This is stated in a notification from the Defense Cooperation Agency (DSCA) of the US Department of Defense, sent to Congress.
The Ministry of Defense of Kazakhstan will be armed with American intelligence systems, the US State Department has approved the possible sale of two King Air B300ER Scorpion aircraft with associated equipment to Kazakhstan. The total amount of the contract is $ 128,1 million.
According to the notification, the delivery will include: two King Air B300ER Scorpion aircraft, three sets of Raytheon AST TITAN Communications Intelligence (COMINT) sensors, of which one is a spare, 3 AESA radar systems with electronic scanning (AESA) Leonardo Osprey 30, one of them is a spare as well as other related hardware, including software. The agreement also provides logistical support for the US government and contractors.
The main contractor will be Sierra Nevada Corporation.
The notice says the eventual sale will not change the balance of power in the region and will support the US foreign and national security objectives by enhancing the security of a partner country in Central Asia.
The King Air B300ER Scorpion Aircraft is a multifunctional aircraft capable of carrying cargo, carrying out reconnaissance or guarding borders. The aircraft's modular design allows it to be quickly reconfigured for specific missions.