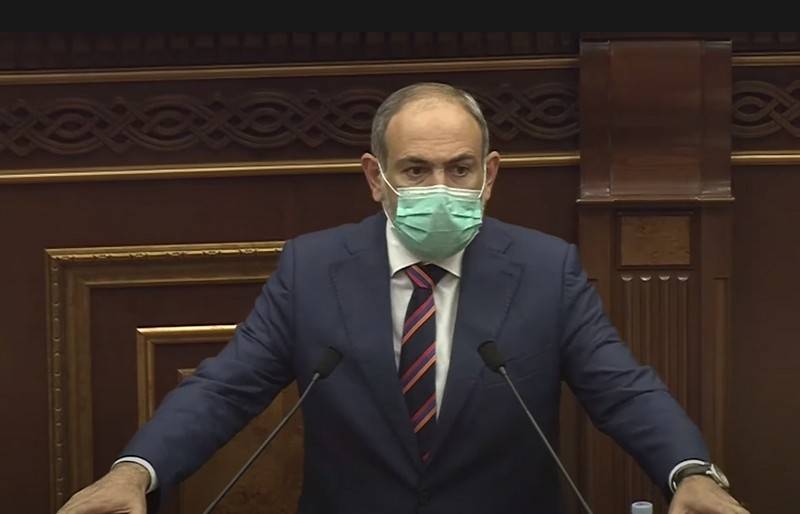 Martial law in Armenia will be preserved, the opposition failed to pass a bill to terminate it in parliament. Local mass media write about it.
In Yerevan, the terms of maintaining the martial law in the country were named. The country's authorities have decided to preserve it until at least February 2021. Attempts by the Armenian opposition to abolish this regime again failed.
Yesterday, deputies of the My Step bloc faction again thwarted the opposition's initiative to convene an extraordinary meeting to lift martial law. However, according to the statement of the latter, every day, without any restrictions, she can raise this issue for discussion, demanding the immediate lifting of martial law.
- writes the newspaper "Past".
According to deputies from opposition parties, the Armenian authorities are artificially delaying the lifting of martial law, since during this regime it is forbidden to initiate the process of Nikol Pashinyan's resignation, which the opposition has been striving for since the signing of an agreement on the cessation of hostilities in Nagorno-Karabakh.
As opposition politicians have previously expressed, the need to preserve martial law has disappeared after Russian peacekeepers were brought into Karabakh.
It should be noted that protests demanding the resignation of Nikol Pashinyan have been continuing for a long time in Armenia, and there is also a demand to cancel the signed trilateral agreement on ceasefire. All this time, martial law has been preserved in the country, introduced after the start of the military conflict in Nagorno-Karabakh.