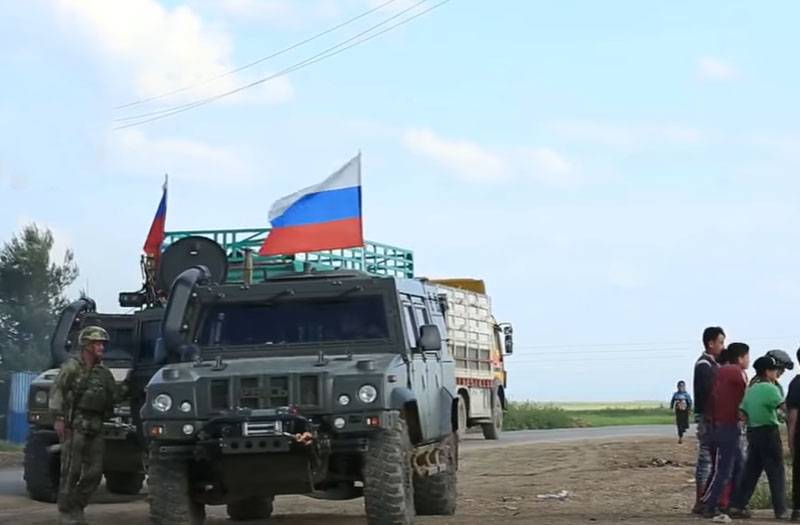 Images of Russian flags in the city of Ain Issa appeared on maps published by Kurdish information resources from Syria. This city is located in the north of the Raqqa province. In 2018, it was proclaimed the capital of the administration of Eastern and Northern Syria. This administration consists of representatives of ethnic Kurds who inhabit the territories of the north of the Syrian province of Raqqa and other northeastern provinces.
In the comments to the updated maps, it is said that "the Russian military presence will help stop the shelling of Ain Issa, which has been conducted by the so-called" Syrian Free Army "controlled by Turkey over the past several weeks.
Earlier it was reported that the Kurdish administration appealed to the Russian command with a request to place observation posts in the Ain Issa area. Then, in the reports, a response was also made from the military command of the Russian contingent - to transfer Ain Issa under the control of the government forces of the SAR. After a while, footage of the Russian military convoy appeared on the Ain-Issa-Kamyshly highway. And after that, Russian flags in the Ain Issa area are indicated on the Kurdish maps. The Russian military department did not publish official comments on this matter.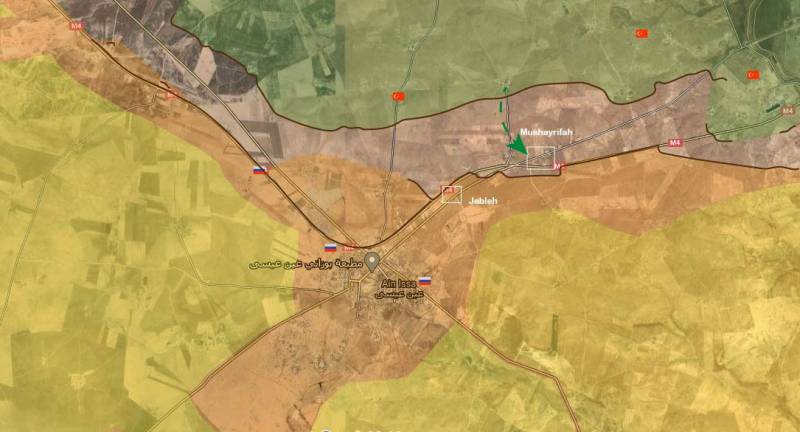 The most difficult situation today is in the area of ​​the settlement of Mushairifa - east of Ain Issa. The green arrow on the map marks the direction of the attack undertaken by the pro-Turkish armed formations, which aim to take control of the M4 highway, which connects the east and west of Syria. The Syrian blogosphere claims that the pro-Turkish forces were forced to retreat after an unsuccessful attempt to attack Mushayrifa, as they faced resistance from the SDF (Syrian Democratic Forces - Kurdish formations) and "seeing the approaching SAA troops in front of them" (SAA - Syrian government army). Indirectly, this may indicate that the Kurdish administration has accepted the proposal to interact with the SAA command.