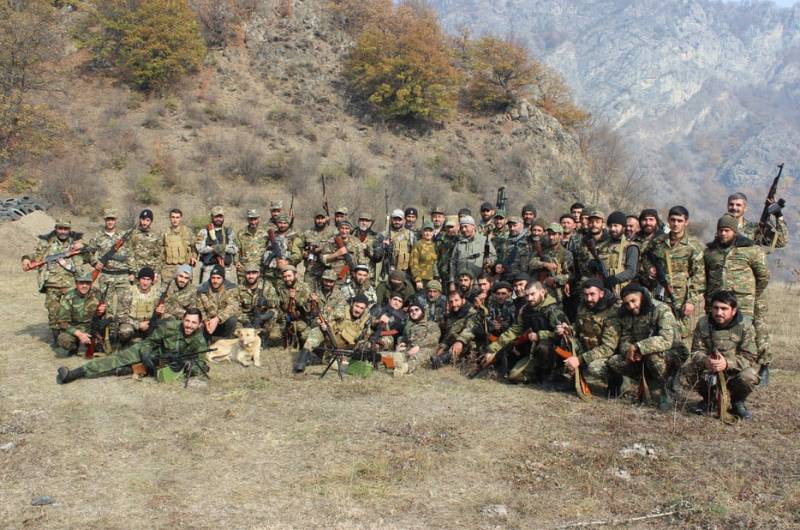 The ex-head of the military department of the Republic of Armenia spoke about the main reasons for the defeat in Nagorno-Karabakh. Recall that the war in Karabakh ended on November 9 after 44 days of intense hostilities, during which numerous types of weapons were used, including
Tanks
, Self-propelled guns, drones, MLRS, towed howitzers, etc.
According to former Defense Minister S. Ohanyan, who is quoted by "Sputnik Armenia", the main reason for the failures during the military campaign in Nagorno-Karabakh was the lack of coordination in decision-making by the political leadership and military command.
Ohanyan noted that in recent years, serious fortifications with a length of more than 280 km have been created on the contact line. According to the ex-head of the Armenian defense, "the enemy was able to break through them only in two places." Ohanyan added that if the actions of the command were competent and coordinated, then the further advance of the Azerbaijani troops could have been avoided, as well as the final defeat in the war.
According to the ex-official, there was also an incorrect assessment of the military-political reality.
Colonel General Ohanyan:
Now Armenia needs a change of power. I became disillusioned with Nikol Pashinyan's revolution.
In Armenia, they comment on the words of the ex-minister, noting that now everyone can say whatever they want, and "where were all these officials when the situation was generally brought to the beginning of large-scale hostilities?" Also, in the comments of Armenian experts and ordinary citizens, it is rightly added that "after a fight, they don't wave their fists," adding that the development of the country's defense capacity had to be dealt with constantly and systematically.
For reference: Seyran Ohanyan was the Minister of Defense of Armenia from 2008 to 2016. Received military education at the Baku VOKU. In the early 90s he fought in the militia of the unrecognized Nagorno-Karabakh Republic.