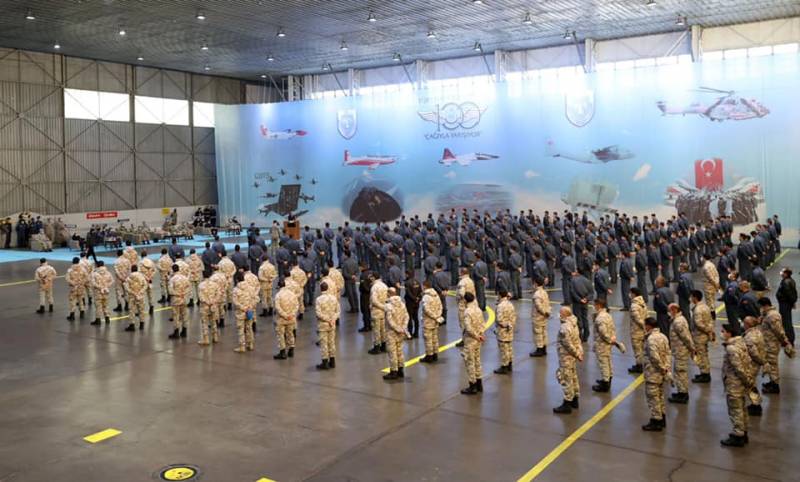 The Turkish press has published material that is difficult to ignore. The newspaper Evrensel, which is funded by left-wing opposition parties in Turkey, writes that on the eve of the Turkish parliament approved a bill granting the right to a 1,5-year military presence of Turkey in Libya and Afghanistan. It should be reminded that earlier this kind of bill was approved by Turkish parliamentarians regarding the military presence in Azerbaijan for a period of 1 year with a possible extension of the mission.
The newspaper Evrensel notes that the decision is related to the actual extension of Turkey's military mandate abroad. In particular, it points to a request from the Government of National Accord of Libya, headed by Fayez Saraj. Initially, Turkish parliamentarians decided to send their military to Libya on January 2 this year. Then, many opposition parties, including the People's Party and the Good Party, opposed this decision.
In Afghanistan, the Turkish military is present in the format of the All-NATO Resolute Support mission. At the same time, the Turkish opposition parties had a question: was it worth extending the mandate of the Turkish military presence in Afghanistan for a year and a half at once, given that the Americans continue to withdraw their troops from this country.
From the claims:
Are we going to replace the US military presence with our soldiers there?
The ruling forces of Turkey are responding to these claims with statements that the presence of Turkish troops in Libya and Afghanistan is in the national interest. At the same time, the Afghan request to extend the presence of the Turkish military in the country has not been reported.