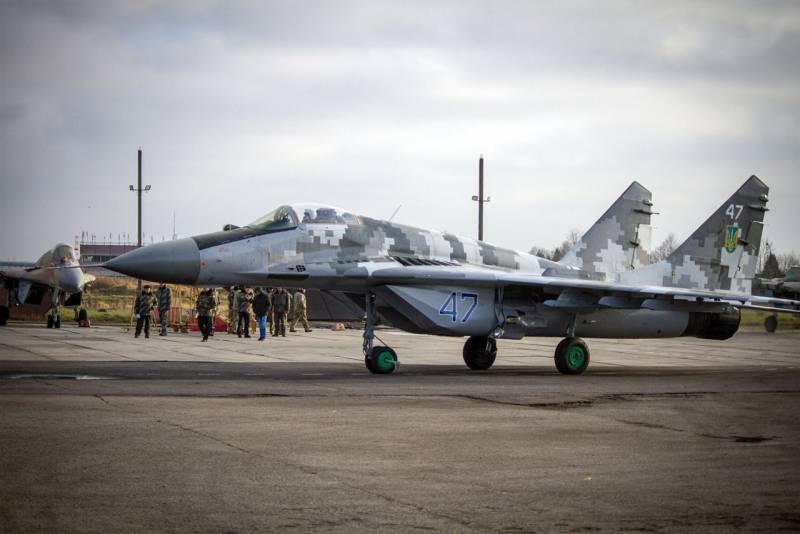 In Ukraine, they reported on the "prompt" repair of the MiG-29 fighter of the Air Force of the Armed Forces of Ukraine (the name of the country's Air Force) damaged in the current year. The repair work was carried out by the team of the Lviv State Aircraft Repair Plant - LGARZ. Which side of the Armed Forces of Ukraine are you talking about?
According to the latest information, this is a 9-13 fighter with number 47 "blue", which was damaged during an unsuccessful landing. This incident happened with the MiG-29 in the summer of this year. During an unsuccessful landing, the airframe and some other structural elements were damaged.
As reported at the aforementioned Lviv aircraft repair plant, in the shops "the airframe was repaired and the paintwork was restored."
It is added that the MiG-29, after repair and recovery procedures, conducted several test flights, after which it was sent to its permanent base.
Many Ukrainian users were rather skeptical about the repair of the MiG-29 fighter:
Very quickly: they took it to the plant for two months, and repaired it for several months.
It took six months to align the fuselage. In any car service, they would have done it many times faster.
Most importantly, the paintwork was restored ...
At the same time, LGARZ does not name the total amount that the repair of a combat aircraft damaged during landing cost.
We will remind that earlier in Ukraine there was a statement that the Armed Forces of the Armed Forces should consider the option of acquiring Swedish JAS39 Gripen fighters or American F-16s.