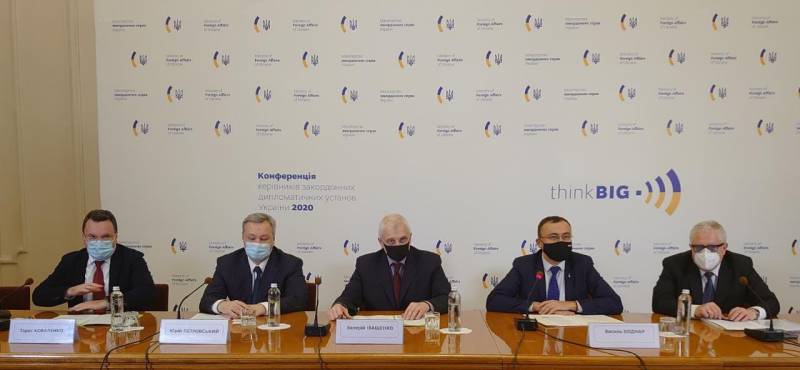 The representatives of the Ukrainian authorities cannot come to rest after the statement of Vladimir Putin during the press conference following the results of the year. We are talking about the words of the President of Russia that the Russian Federation will continue to provide assistance to Donbass.
After pondering for several days about how to answer, the Ukrainian Foreign Ministry finally declared that "this is a gross violation of Ukrainian legislation and Ukrainian territorial integrity." A strange statement from the world of parallel reality: the provision of humanitarian aid suddenly ceased to comply with the legislation of Ukraine ...
The Ukrainian ministry says how Russia could help Donbass: "It could help the only way - to stop violating international norms."
MFA of Ukraine:
Assistance to Donbass from Russia should consist in the withdrawal of troops and mercenaries from the temporarily occupied territories of Donetsk and Lugansk regions.
At the same time, the humanitarian aid provided by Russia to hundreds of thousands of residents of Donbass, which Kiev considers its territory, was called "so-called" by the Ukrainian Foreign Ministry.
In addition, Kiev said that Russia allegedly made every effort to "block negotiations in the Normandy format."
At the same time, the Ukrainian Foreign Ministry, of course, does not see any destructive steps behind them. They do not comment on the ongoing economic blockade of Donbass, do not comment on the constant proposals to change the order and content of the clauses of the Minsk agreements, do not comment on the presence of foreign mercenaries and heavy equipment in Donbas, which is clearly prohibited by the same Minsk agreements.