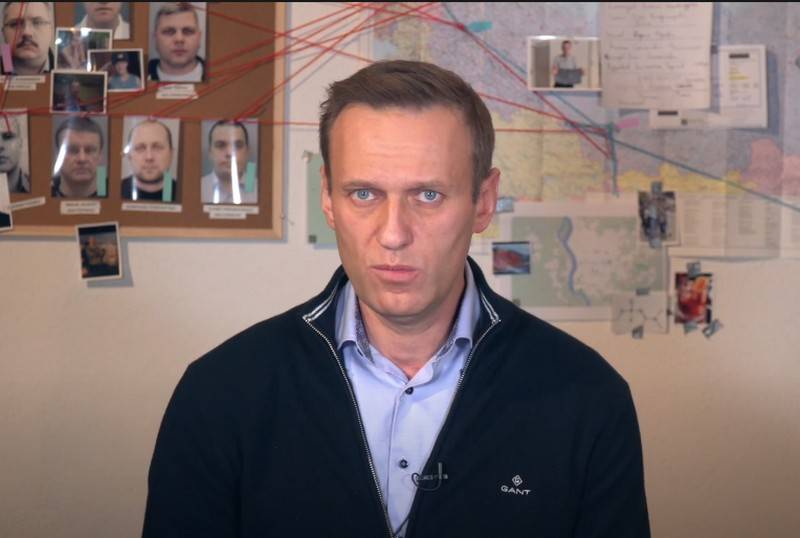 The recording of a telephone conversation with a man who is allegedly an FSB officer and involved in his poisoning, published by Navalny, is a fake, and the so-called "investigation" into the poisoning by a "novice" is a provocation prepared with the help of Western special services. This was reported in the DSP of the FSB.
The so-called investigation about actions allegedly taken against him, posted by A. Navalny on the Internet, is a planned provocation aimed at discrediting the FSB of Russia and employees of the federal security service, the implementation of which would not have been possible without the organizational and technical support of foreign special services
- the FSB said in a statement.
The DSP stressed that the video of Navalny's telephone conversation with an alleged FSB officer is a fake, and the method of substituting a subscriber's number is a long-known technique of foreign special services, which has been used more than once in various anti-Russian actions. This technique allows you to exclude the possibility of establishing real participants in the conversation.
On the eve, Navalny published another part of the investigation about the alleged involvement of FSB officers in his "poisoning". According to the oppositionist, he recorded a conversation with one of the eight officers who organized his poisoning.
Given the number of "investigations" carried out by Western intelligence services in recent years against Russia, including various accusations of poisoning the Skripals, now Navalny, it can be assumed that the West, or rather the United States, is taking revenge on Russia because of the ex-US intelligence officer Edward who moved to Russia. Snowden, who spoke openly about the criminal methods used by the NSA and the CIA.