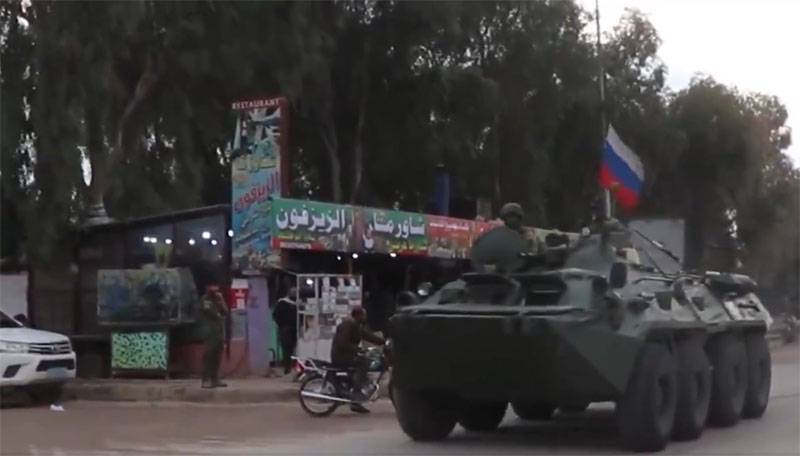 It became known that the Russian military moved in the direction of Ain Issa - Kamyshli. Ain Issa is a city in the Raqqa province, which is predominantly inhabited by ethnic Kurds. Voennoe Obozreniye reported a few days ago that representatives of the Kurdish administration had asked the Russian military to set up an observation post in Ain Iss. This appeal was associated with the endless shelling by pro-Turkish militants in the area.
The Russian military, according to Syrian sources, responded to the request of the Kurdish administration with a proposal to transfer Ain Issa under the full control of the Syrian government army. At the moment, there is no exact news about how the Kurds reacted to this Russian proposal. However, there was information about the advance of Russian "reinforcements" in the direction of Kamyshly (Haseke province), where the American military is trying to control the situation. In this regard, the question arises as to why the Kurdish representatives did not turn to the Americans - with a request to create an observation post in the city in order to suppress shelling by pro-Turkish armed formations. Or have they contacted, but this has not yet been advertised?
For a long time, there was no patrol in the direction of Kamyshly - Ain Issa due to the mentioned fire activity from the side of the pro-Turkish armed groups.
Materials on the nomination of the Russian contingent are published by the NPA information service (North Press Agency). The footage shows a convoy of Russian army vehicles moving through the streets.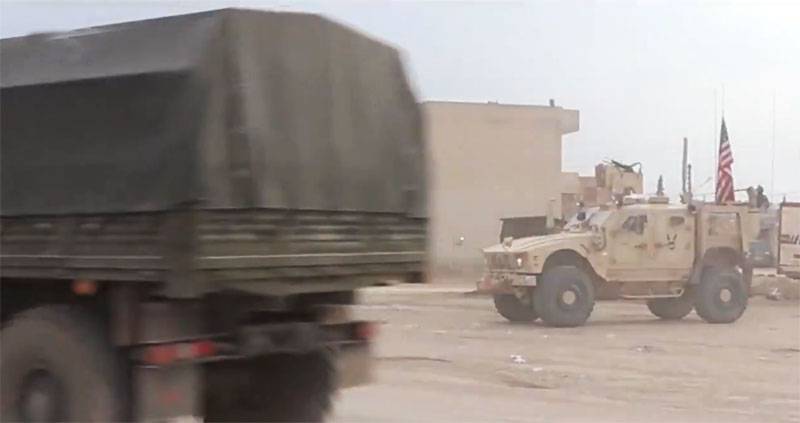 Moreover, in one of the traffic sectors, they pass by the armored vehicles of the US Army, standing by the side of the road. The footage shows that there is only one armored vehicle in the Russian convoy - an armored personnel carrier (at least in the footage presented by NPA).
Advancement of a column of the RF Armed Forces:
Earlier, there were reports that several convoys with the Turkish military left northern Syria.