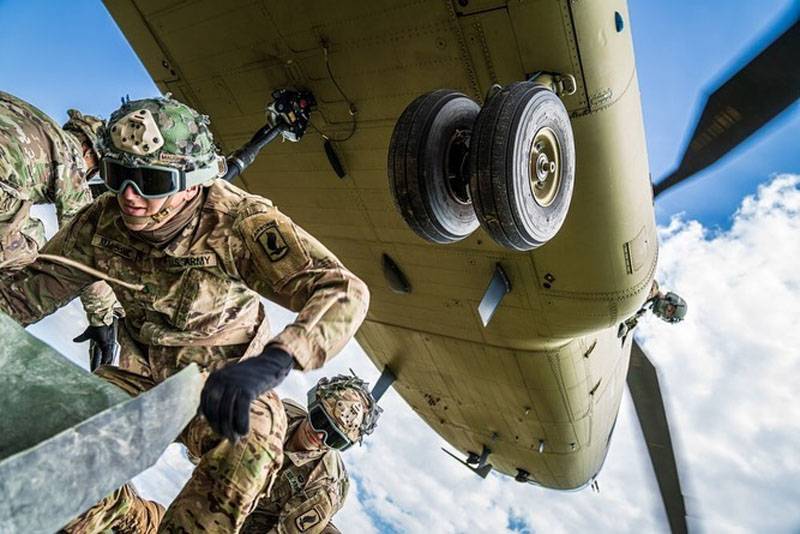 The American command is carrying out the order of the Supreme Commander - President Donald Trump - to reduce the number of the American military contingent abroad.
So, the commander of the united grouping of US forces in Europe and Africa, General Townsend, reports that the US military has begun to leave its base in Somalia. According to Townsend, we are talking about the withdrawal from Somalia of the so-called task force JTF-Quartz. It is noted that some of the soldiers will return from this African state to the United States of America, and some will be redeployed to other countries in East Africa. According to some reports, the bulk will be transferred to a base in Djibouti, adjacent to a Chinese military base in the same state.
Recall that the Pentagon explained its military presence in Somalia by "the fight against terrorists of the Al-Shabab group (banned in the Russian Federation). However, by order of Trump, by 2021, the American troops of Somalia should leave, and their main activity - advising and training local security forces - will go to those Somali military who have already received the appropriate training.
The last high-profile American operation in Somalia was carried out about three months ago. Then one of the field commanders of the terrorist group was destroyed. At the same time, the US troops used the recently traditional method for this - they struck with a drone.
In the US press, Trump's actions to withdraw troops from Somalia have been criticized. The pro-democracy media said that Trump "is trying to leave a heavy legacy to Joe Biden - with the lost US positions in several countries, including Somalia."