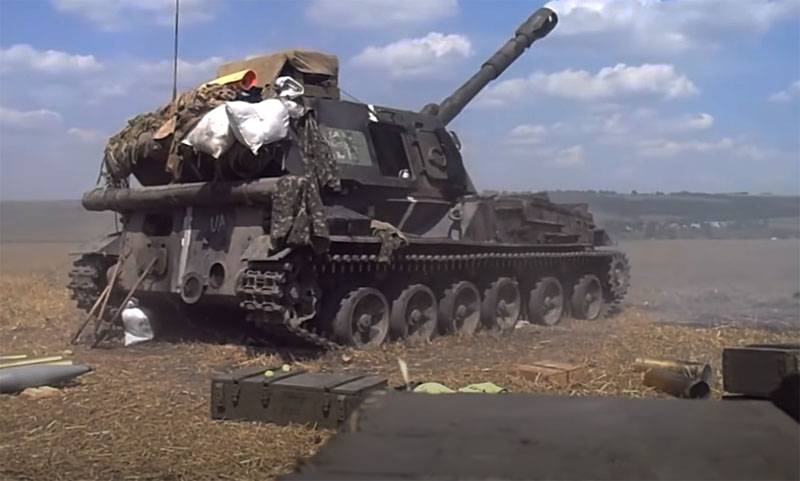 While the Ministry of Defense of Ukraine is pondering where to get funds for the massive purchase of the Bogdan self-propelled guns and Czech 152-mm self-propelled guns Dana M2, "the Armed Forces of Ukraine have to be content with Soviet-made equipment." This is how the Ukrainian press describes the situation in the troops.
In particular, it is indicated that the Shepetivka plant resumes the repair of the ACS "Akatsia" and "Carnation" for the needs of the armed forces of Ukraine.
At the same time, the plant itself needs components for this type of weapon. At one of the sites, which in Ukraine is reserved for public procurement, spare parts are placed that must be purchased for the repair of 122-mm and 152-mm self-propelled artillery mounts.
The breadth of the list is impressive. There are dozens of items, including filters, hydraulic pumps, electric motors, diesel injectors, relays, control panels, shock absorbers, oil pumps, balancers, contact devices, igniters and much more.
In this regard, the Ukrainian journalists have a question as to why there are big problems with the increase in funding for the armed forces many times with the serial production of truly new equipment? The question also concerns where they are going to buy components for the Akatsia divisional self-propelled gun developed by Uraltransmash. In particular, fears are expressed that, in the end, there may be a scheme that has become traditional for the Ukrainian defense industry, when the missing spare parts of some equipment units are compensated with spare parts from other units. Moreover, such spare parts may have a long-expired service life. This process is usually called "military-technical cannibalization." In this regard, the Shepetivka Repair Plant is suspected of being ready to repair the ACS using old spare parts.
In some cases, it leads to the fact that the "repaired" equipment can literally stand up after a few days of operation after leaving the repair shop.