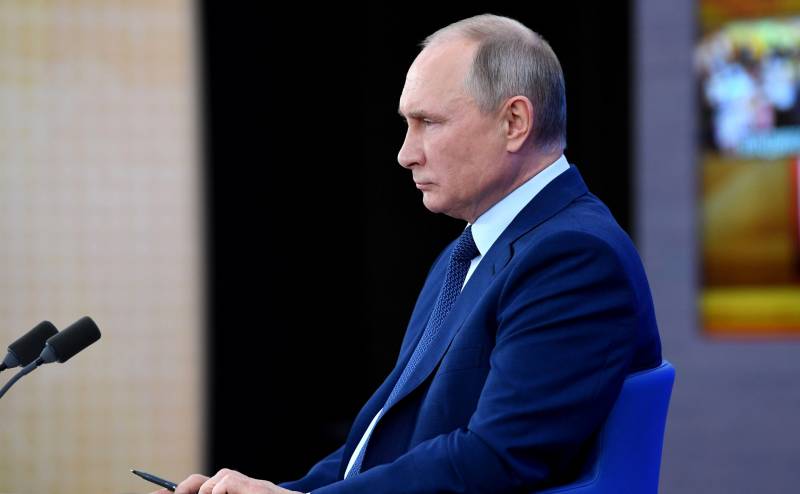 The foreign press traditionally actively covers the press conference of the President of Russia. The American media, in particular, drew attention to the fact that Putin more often than other states in the course of a direct line called the United States.
American columnist Barbie Lutza Nadie of the Daily Beast called the press conference "sad", surprisingly twisting the president's words. So, Nadya, commenting on the answer of Vladimir Putin to the question of Sergei Shnurov, writes literally the following:
Regarding President Donald Trump's historic defeat to Joe Biden, Putin first said that Russian hackers did not help Trump get re-elected, meaning that if they did, he would have won. He then adopted a conciliatory tone towards Biden.
As you can see, American journalists have moved from direct journalism to obvious conjectures: precisely conjecturing what the Russian president meant.
The material stated that Putin "praised Ramzan Kadyrov":
He praised Kadyrov and added that the United States is imposing sanctions against the head of Chechnya, as he is loyal to Russia.
Apparently, Mrs. Nadyo "forgot" - Chechnya is part of Russia.
The BBC discusses Putin's answer to Steve Rosenberg's question about whether he considers Russia "white and fluffy", and emphasize that the Russian president considers his country as such against the background of the West. In this case, it should be noted that the Russian service of the British media giant did not distort Putin's words, citing his answer almost word for word.
The Ukrainian media draws attention to the fact that the word "Ukraine" at this press conference was "extremely rare". It was noted that the Russian president promised to continue to support the Donbass. In the Obozrevatel publication, Russia was traditionally called an "aggressor", and in the comments those most touched by the Maidan, interpreting Putin's answers, said that "the more Russia helps Donbass, the less resources it has." By this logic, it turns out that Ukraine is not going to help Donbass under any circumstances, which, in principle, has long been obvious. In this case, what kind of "return" of Donbass are Ukrainian politicians and "activists" talking about ...