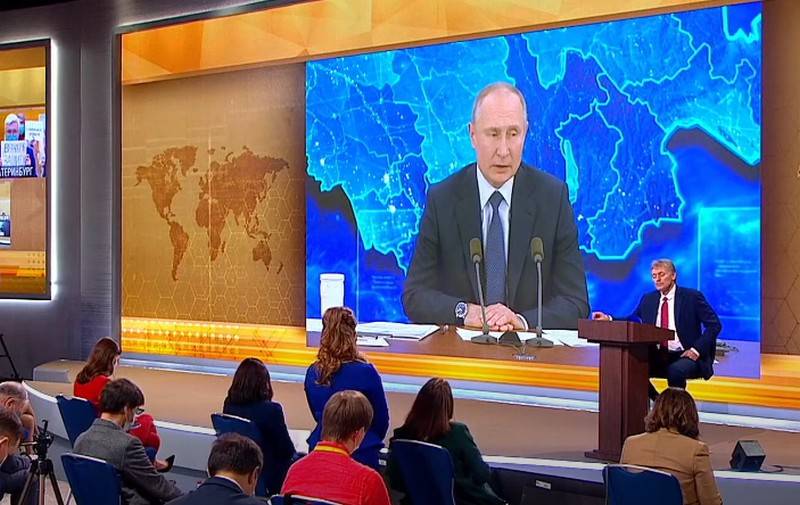 Vladimir Putin explained Russia's position on Nagorno-Karabakh and named the reasons for the escalation of the conflict, answering a relevant question at a press conference.
According to the Russian President, the cause of the military conflict in Nagorno-Karabakh was the accumulated tension between Armenia and Azerbaijan over the years, the situation got out of control. Putin noted that outside interference was unlikely to be the cause of the conflict.
Why did it happen now? The situation got out of control, this tension lasted for many years. I do not think what happened in connection with any outside interference. Friction, skirmishes and minor skirmishes arose many times. In the end, it all turned into a conflict.
- he added.
Moscow's position on this conflict was the only one - this is a settlement without bloodshed. The parties had to come to an agreement and stop hostilities. The main result of the agreement reached was a ceasefire, the rest of the issues are already secondary.
At the same time, the Russian leader stressed that the status of Karabakh, established by the trilateral agreement, should remain unchanged, Russia will adhere to the position of the achieved status quo, but with obligatory communication between Nagorno Karabakh and Armenia through the Lachin corridor.
We have always, for many years, I will now repeat our position, proceeded from the premise that Azerbaijan should be returned to the seven held areas around Nagorno-Karabakh. The status of Nagorno-Karabakh itself should remain unchanged, that is, it should be transferred to the future, the status quo in Nagorno-Karabakh should be fixed, but with the obligatory creation of an opportunity for communication between Nagorno-Karabakh and Armenia
- Putin explained.
Commenting on the violation of the ceasefire in Nagorno-Karabakh, the Russian president said he hoped this would be the only incident. He did not rule out an increase in the Russian peacekeeping contingent in Nagorno-Karabakh, but stressed that this will happen in coordination with both sides of the conflict.