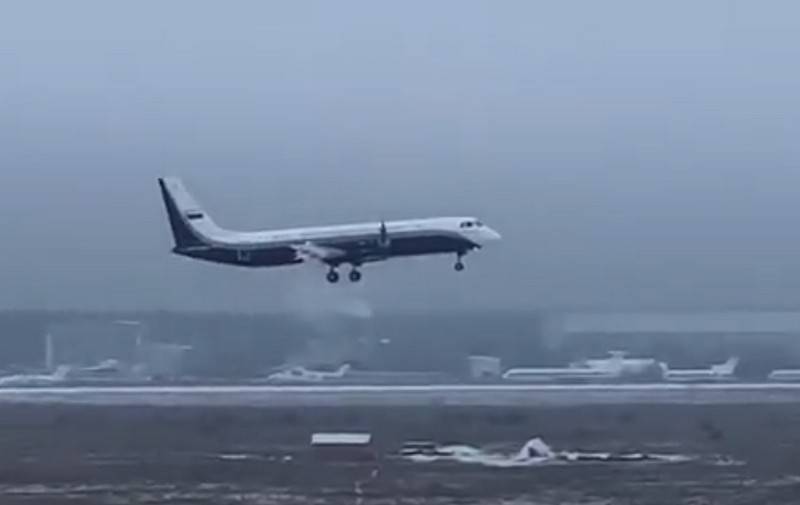 The new IL-114-300 regional passenger turboprop aircraft made its first flight. The flight took place from the Zhukovsky airfield. This was reported by the press service of Rostec.
Reportedly, during the first flight, the operation of the power plant, the stability and controllability of the aircraft, as well as the functioning of its systems were tested. The aircraft was piloted by a crew consisting of chief pilot of PJSC "IL", first class test pilot Nikolai Kuimov and first class test pilot Dmitry Komarov, first class test flight engineer Oleg Gryazev.
The Il-114-300 passenger aircraft is designed for operation on local airlines and is an upgraded version of the Il-114 turboprop aircraft. It is expected that the newest Il-114-300 will replace the aging An-24 and a number of similar foreign aircraft. It is capable of carrying up to 68 passengers over a distance of up to 1,5 thousand km. According to UAC's plans, the completion of the aircraft certification is scheduled for 2022, serial deliveries are planned from 2023.
It is noted that the new Il-114-300 is equipped with two TV7-117ST turboprop engines with low-noise propellers, as well as a new auxiliary power plant and a digital flight and navigation complex.
TV7-117ST-01 was created by UEC-Klimov, it has a takeoff power of up to 3100 hp. The power plant, together with the engine, includes a new high-thrust AV-112-114 propeller and a new automatic control system using a combined modernized engine control unit and a BARK-65SM propeller.