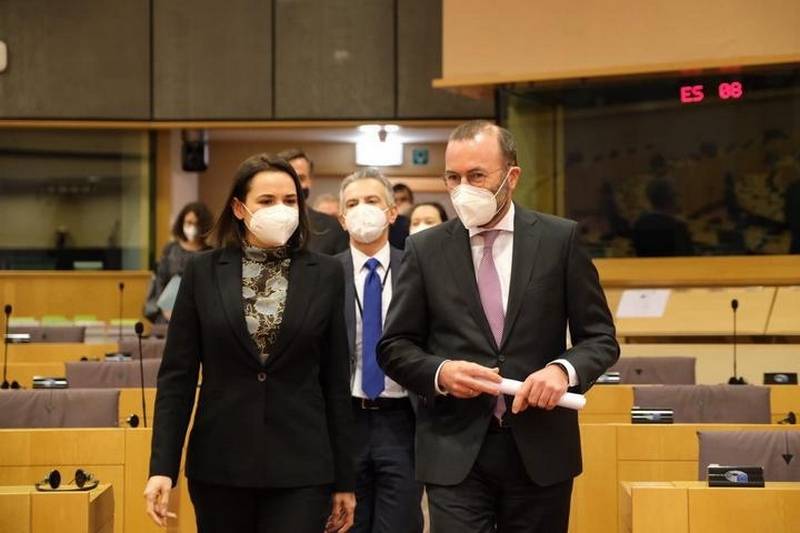 The leader of the Belarusian opposition, ex-presidential candidate Svetlana Tikhanovskaya intends to organize the supply of the American vaccine against coronavirus to Belarus. This was reported by the press service of Tikhanovskaya.
Svetlana Tikhanovskaya has begun negotiations with representatives of the European Union on the supply of vaccines against coronavirus to Belarus. According to the press service, she intends to organize a batch of vaccinations for Belarusian doctors. For vaccination, the American Pfizer vaccine is proposed, which must be supplied either from Germany, or produced in Poland or Lithuania.
We need to help those who suffer the most from covid and the irresponsible policy of Lukashenka and his officials regarding the pandemic
- said Tikhanovskaya.
Meanwhile, Belarusian President Alexander Lukashenko announced the need to develop his own vaccine against coronavirus. According to him, while Minsk plans to buy the Russian vaccine, but in the future it may start developing its own drug. At present, according to him, Russia is ready to supply Belarus with everything necessary for its own production of the Sputnik V vaccine, but in the event that Belarusian scientists create an effective means to combat covid, Minsk intends to organize the production of a domestic medicine.
If the developments of our scientists turn out to be serious, we will deal with our own vaccine
- said Lukashenko.