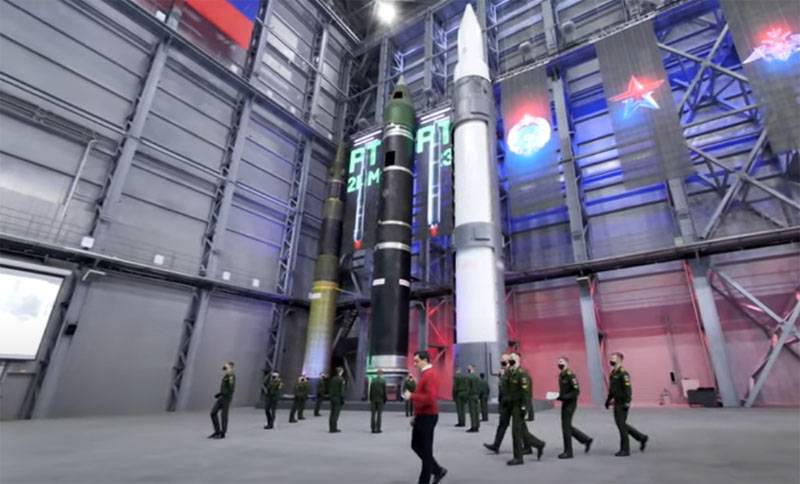 For the first time on television there was a show, if I may say so - "in full growth", missiles of the Avangard hypersonic strategic missile system. The screening took place as part of the Military Acceptance program on the Zvezda TV channel.
Due to the special secrecy of the development of the latest weapons, TV journalists with cameras were simply not allowed so close to the Avangard missile before.
It is worth recalling that after the words of the Supreme Commander of the Armed Forces of the Russian Federation, President Vladimir Putin about the development of the latest weapons in the country, including hypersonic missile systems, a special category of users (viewers, readers) stated that "these are cartoons." This term was used less and less after the appearance of personnel with test launches of missiles of the latest complexes.
New footage of the Avangard rocket published by the Zvezda channel will further reduce the number of those who deny the obvious.
Judging by the footage in the plot, which is dedicated to the Strategic Missile Forces Academy, the height (length) of the Avangard missile system clearly exceeds the height (length) of many other missiles in the Russian arsenal.
The Avangard complex, due to its capabilities and characteristics, makes the existing and future missile defense systems virtually meaningless. According to experts, to intercept its hypersonic unit may require at least fifty interceptor missiles, which today no army in the world can afford.