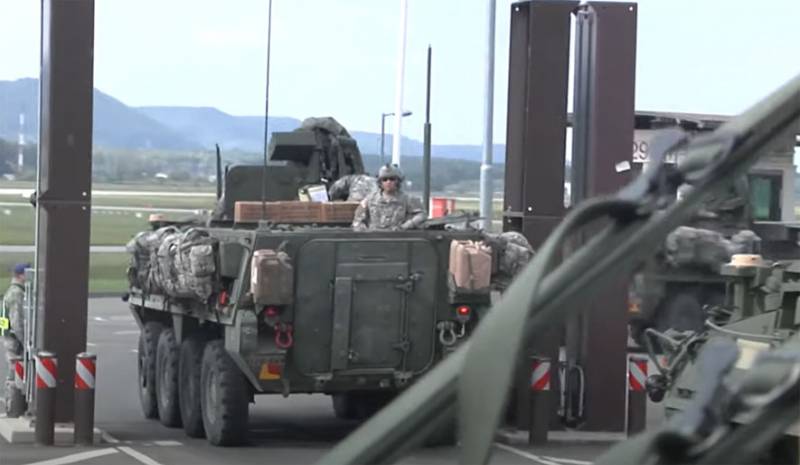 The American military command in Europe is spreading a message that the contingent at the Ramstein military base in Germany has been on high alert.
According to the American media, this is due to the fact that intelligence was received "about a possible missile attack" and that "an early warning system worked."
In particular, it was noted that the calculations of complexes and systems of air-missile defense were brought into a state of "special readiness".
Information service The Drive with reference to the American command:
The Ramstein air base contingent was informed through the warning system of the actual missile launch after receiving the information.
At the same time, it is indicated that "the missile launch was carried out in the European theater of operations."
It is further reported that as a result, "a missile attack did not follow," and the very notification "the contingent of the airbase with a large presence of American troops regarded as part of the exercises." Subsequently, the US military command in Europe also reported about the "training nature of the alarm".
At the same time, it is not said whose "missile" was going to be intercepted at the Ramstein airbase. The aforementioned publication, commenting on the actions at the airbase, writes that "a missile attack from the Kaliningrad region of Russia, as well as from Iran, could be practiced."
From the material:
It also does not indicate which of the early warning systems triggered. But the important thing is that the system really worked when it came to the need to counter the missile threat.