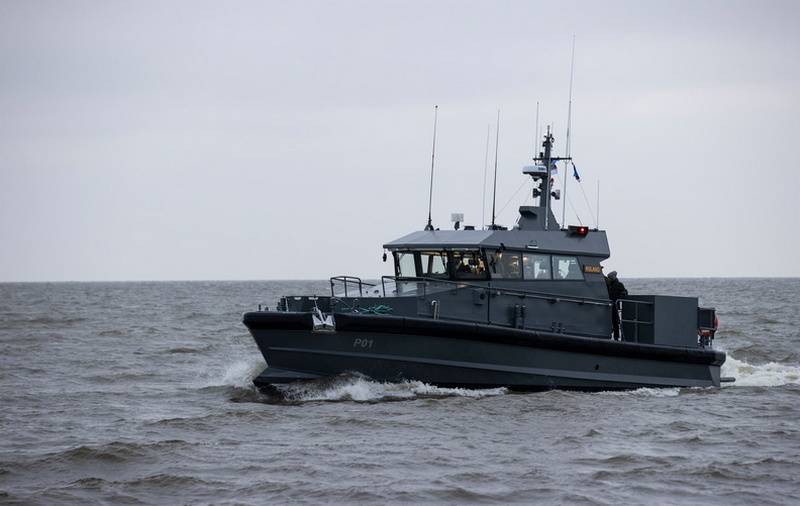 The Estonian Navy was replenished with two nationally built patrol boats. The press service of the Estonian
fleet
.
The launching ceremony of two boats, named Roland and Risto, took place on December 10, 2020 in Nasva harbor on the island of Saaremaa. The fleet command said that the new boats will significantly strengthen the Navy and coastal defenses and will serve in the training of officers.
Both boats will be part of the Estonian Navy boat division and will be responsible for protecting the surface forces of the Estonian fleet and allies, as well as participating in the protection of ports, escorting transport ships and lighting the surface situation. In addition, these boats will be used for training cadets of the Estonian Navy.
The transferred boats belong to the Patrol 18WP project, the hull is aluminum with protective panels. Length - 17,25 meters, width - 4,9 meters, draft - 1,5 meters. Maximum speed - 30 knots, crew - 4 people.
A remotely controlled machine gun mount with a 12,7 mm heavy machine gun is installed on the boat as a weapon. Two 7,62 mm machine guns are used as additional weapons