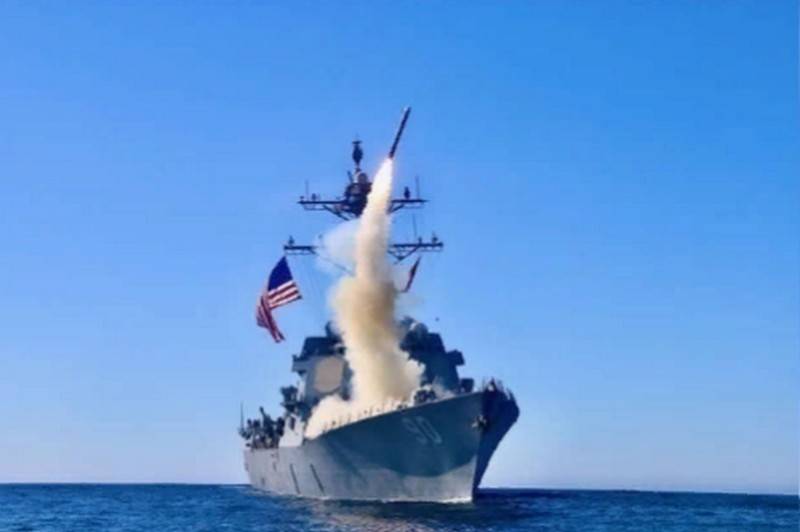 The US Navy has tested the latest Block V version of the Tomahawk cruise missile from a warship. According to Naval News, the tests were deemed successful.
Tests of the Tomahawk Block V cruise missile were carried out from the USS Chafee (DDG 90) destroyer of the Arleigh Burke type on December 1 of this year, but this was reported much later. The launch took place at the Barking Sands Offshore Range in the Pacific Ocean off the coast of Hawaii. Details of the launch were not disclosed, however, in the message
fleet
it is said that the missile will become the "long arm" of the US Navy, significantly expanding their capabilities.
According to Naval News, the new version of the missile will again be able to hit surface moving targets at sea, just like the first versions of the Tomahawk. In the early 2000s, this version of the rocket was discontinued.
In the spring of this year, the Pentagon signed another contract with Raytheon for the production and modernization of the Tomahawk cruise missiles. The $ 641,3 million agreement includes the production of new Tomahawk Block V missiles, as well as the modernization of the previously produced Block IV missiles. At the same time, 90 million dollars have been allocated for the production of 147,9 new missiles, the rest will be spent on modernization.
The main difference of the Block V version is the new aiming head, which allows you to hit moving surface targets. Service life of "Tomahawks" after renovation - 15 years.