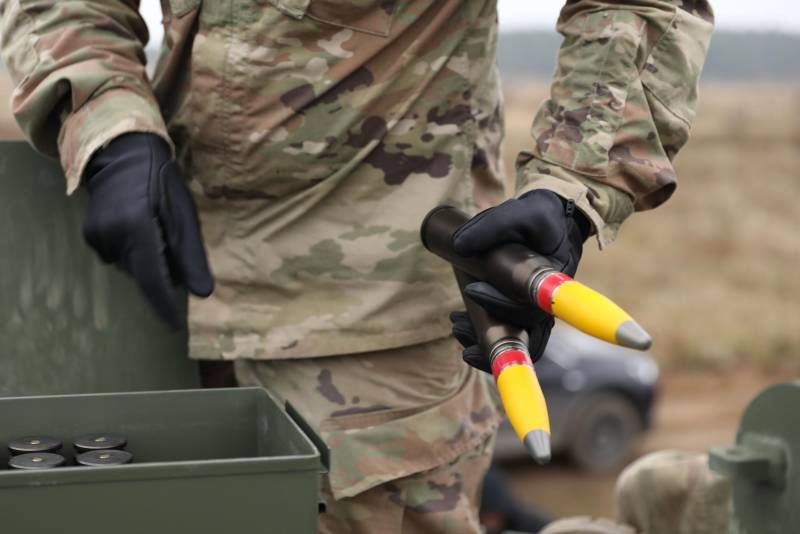 Polish media are proud to announce that Poland has become the first foreign country for the United States, where the US military conducted test firing using the latest 30-mm programmable ammunition. This is Mk310 ammunition.
The shooting was carried out by US Army personnel from the 2nd Cavalry (analogue - armored) regiment stationed in Europe.
The regiment's headquarters is located in Germany, and a training ground in Poland was chosen for test firing.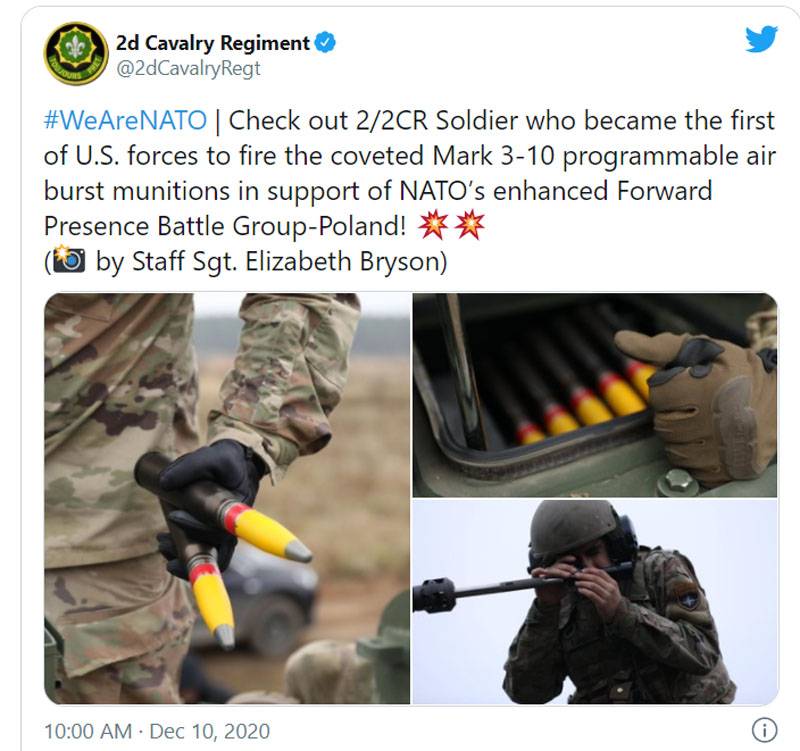 Poland was enthusiastic about the US decision to fire the Mk310 on its territory, explaining that such ammunition "is suitable for the combat modules of the Polish army's armored vehicles." For example, the ZSSW-30 modules for Borsuk and Rosomak armored vehicles are indicated.
The Mk310 programmable ammunition has a caliber of 30x173 mm. Among other things, it has a programmable explosion function. It was originally created for the Bushmaster XM813 automatic cannon, which is used, in particular, on the Dragoon (ICV-D) versions adopted by the US Army not so long ago.
In Poland, it is indicated that the American Mk310 ammunition could be used by the Polish ZSSW-30 combat module "for hidden and low-flying targets."
At the moment, the American 30-mm ammunition under consideration continues to be tested. The USA is preparing to carry out their final certification. At the same time, in the United States, no one says that they are going to transfer a certain batch of Mk310. However, in Poland itself, it is believed that if the tests are carried out on its territory, it means that the transfer "will certainly take place."