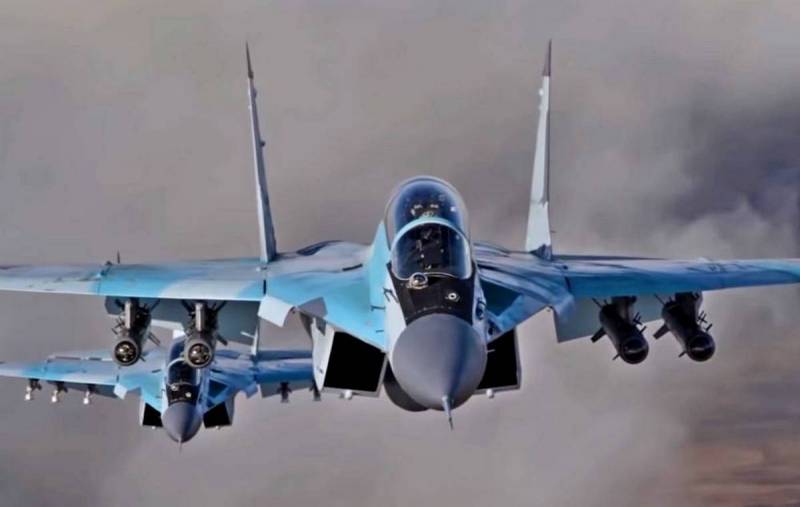 MiG-35
North Korea has made significant strides in modernizing its troops over the past 15 years. Several hundred new Pokpung Ho MBTs were produced, old Chonma Ho platforms were improved, a new class of Gorae submarines with ballistic missiles was adopted, the Kumson-3 anti-ship complex was developed, the KN-23 tactical ballistic missile and two modern long-range air defense systems were created.
Obsolete squadrons
A notable exception to this general modernization program is the Air Force, which has been unable to import new combat aircraft for more than 20 years and is technologically significantly inferior to its neighbors.
- says the US press - Military Watch.
The only relatively modern fighter of the DPRK Air Force is the MiG-29, which was assembled on a production line purchased from Russia. But in the bulk of the regiments, the third generation fighters MiG-3bis and MiG-21 serve, the squadrons of attack aircraft fly the MiG-23, Il-19 and a small number of Su-28.
According to the publication, the least costly way to re-equip the aircraft fleet is to upgrade the MiG-21bis and MiG-23 fighters to the 4th generation standard with the transition to R-27ER missiles, improved equipment and electronic warfare systems. But we cannot exclude the possibility of acquiring new aircraft in Russia and China, which can ignore the sanctions regime imposed on Pyongyang.
J-10C
Possible replacements
The leading candidate for fleet modernization is the MiG-35, a direct successor to the MiG-29, which uses much of the same infrastructure required for maintenance.
- writes Military Watch, believing that the Chinese lightweight fighter J-10C of the 4 ++ generation can compete with it, which is not only cheaper, both in purchase and in operation, but also benefits from a number of technologies that the Russian aircraft lacks including stealth coating and much higher performance PL-15 missiles.
If the North Korean Air Force is limited in funds, then they can buy used MiG-29s in Russia or used J-10A / B, which served in the PLA for only 10-15 years and are actively being replaced by J-10C.
South Korean intelligence reports that the DPRK has previously shown interest in acquiring Russian heavy Su-35 fighters, which could "effectively counter both the American F-22 and the F-15K with the Seoul F-35A."
The Su-35 is the most efficient Russian fighter to date [...] Another possible option is the purchase of the Su-57 fighter, the successor to the Su-35
- considers the publication.