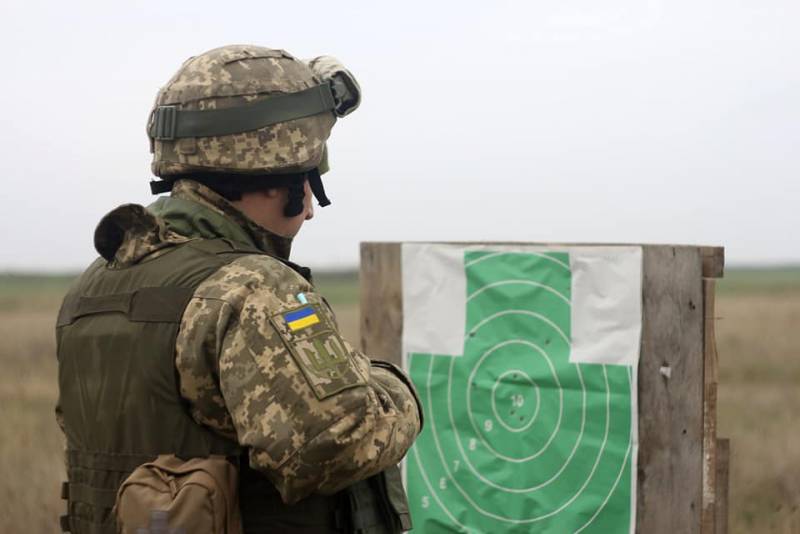 The Polish media comment on the Ukrainian policy, which deepens military-technical and military contacts with Turkey.
It is noted that Ukraine is going "to bow" to Ankara and Istanbul in order to "try to recapture Crimea and Donbass." In particular, it points out the readiness of the Armed Forces of Ukraine to increase the fleet of Turkish attack drones "Bayraktar" in order to "take advantage of Azerbaijan's Karabakh experience."
Polish observer Witold Repetovich, commenting on this kind of Ukrainian policy, decided to quote the words of Vladimir Zhirinovsky.
The LDPR leader recently announced that if Ukraine unleashes a war for Donbass and Crimea, it will not only lose it, but may finally lose its statehood. Zhirinovsky predicted that in this case, Ukraine could face disintegration into territories that might be annexed by other states, including Russia and Poland.
The Polish observer claims that one can be ironic about this forecast of the Russian deputy as much as one wants, but the fact is that Kiev's flirtations with Turkey may ultimately lead to the fact that Ukraine, if a new war starts, can really be divided. At the same time, Repetovich believes that Poland will have nothing to do with the division, but "Ankara and Moscow will." The author explains why this can happen.
The Polish journalist notes that Ukraine does not understand an important thing: Turkey has imperial ambitions, which Moscow is playing on. According to Repetovich, it is even beneficial for Putin to use the anti-Western confrontation with Turkey in order to achieve a beneficial result for himself.
In the Polish press:
This kind of misunderstanding on the part of Ukraine can lead to its disintegration, a complete disaster for the Ukrainian state.
It was noted that trying to deepen contacts with Turkey, Kiev is acting strangely and inconsistently. For example, Ukraine forgets that Turkey controls Northern Cyprus. In such a situation, the Cypriot government, which sees Ukrainian flirtations with Ankara and which has repeatedly blocked European decisions on Ukraine, can go even further, which will only bring additional problems for Kiev.
The Polish observer notes that it is important for Russia today to "squeeze" the West out of the territory of Ukraine. The material says that such a variant was executed in the South Caucasus, where "Armenia lost, but Russia did not lose". It is argued that it was Turkey that Moscow used for such squeezing out, eventually seriously strengthening its position in the Transcaucasus. The Polish press noted that this option could also manifest itself in Ukraine in the event of attempts by Kiev to resolve issues by force with Turkish support.