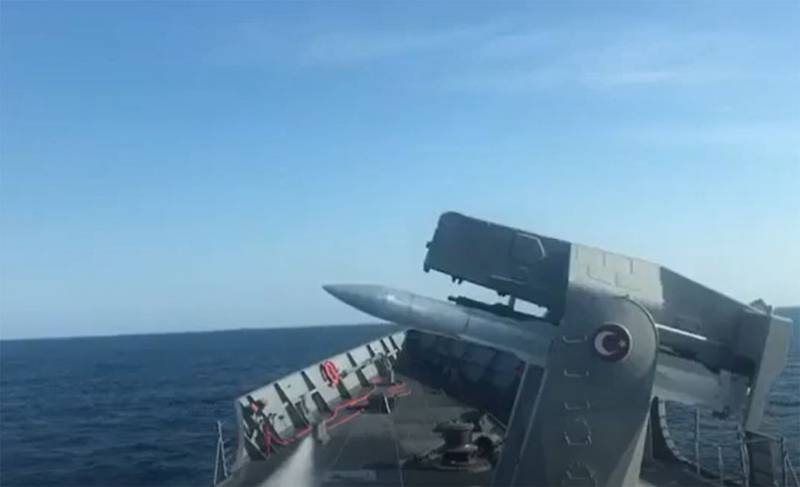 An incident involving the Turkish frigate Kemal Reis in the Mediterranean is reported.
According to reports from the Greek press, as well as from the Cypriot press, a Turkish warship attempted to enter the zone of responsibility of the Egyptian Navy's Oliver Hazard Perry-class frigate, which was carrying out a combat training mission during the exercise. We are talking about naval maneuvers, in which, in addition to ships
fleet
Egyptian ships involved in the Navy of Greece, UAE, Cyprus and France.
From the summary:
There was a serious incident involving a Turkish frigate and an Egyptian warship. The Kemal Reis attempted to approach the Egyptian frigate. The Egyptian team sent a warning signal about the inadmissibility of approaching the exercise area. The ship of the Turkish Navy ignored the warning and entered the water area of ​​joint exercises of other countries, refusing to follow the instructions to leave the area of ​​maneuvers.
As a result, the Egyptian warship was forced to change course and head straight towards the Turkish Navy frigate. After that, according to the Greek media, the frigate "Kemal Reis" was forced to turn around and move away from the water area of ​​the naval exercises.
Greek Press:
An Egyptian frigate drove the Turkish ship "Kemal Reis" away from the exercise area.
It should be recalled that earlier the frigate Kemal Reis of the Turkish Navy was already becoming a kind of newmaker. So, in August, he made a tangential collision with the Greek frigate "Lemnos" and for some time was undergoing repairs. By the way, Turkey officially did not report either about the repair work, or, as a result, about its completion.