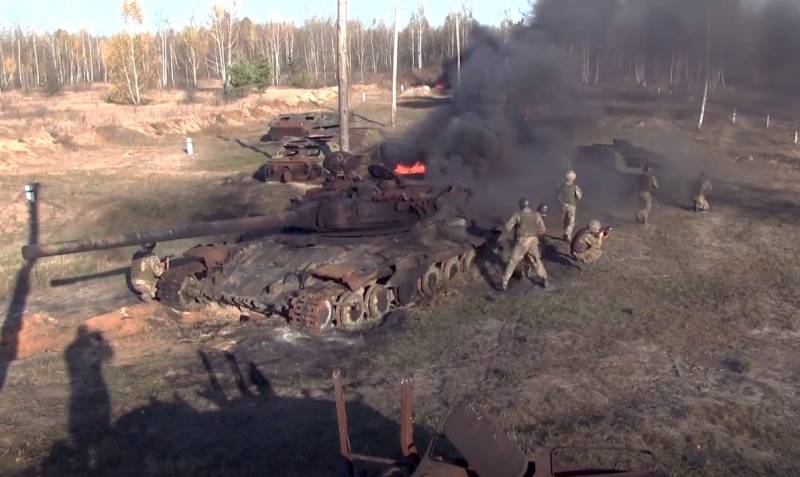 It is customary in the West to view Turkey as an ally in the fight against Russia, but "this is a false vision." Ankara's true goal is to oust Western influence from the zones of rivalry, to turn entire territorial tracts into arenas of conflict and, ultimately, to establish Russian-Turkish protectorates over new locations.
Alliance against the West
This opinion was voiced by the observer Witold Repetovich for the Polish press.
Russia often finds this useful, since Western influence poses a greater threat to it than Turkey's imperial ambitions. If the Ukrainian authorities do not understand this, then the country is in danger of catastrophe
- the author believes, believing that in the face of a complete loss of control over Ukraine, the Kremlin is ready to limit itself to the absorption of several eastern regions, although Moscow is guided to a greater extent not by imperial, but by demographic policy, trying to oppose the growing Muslim diaspora in the country with a Slavic Christian element.
Russia is interested in absorbing the Slavic population (Ukrainians, Belarusians) or at least the Christian Indo-European population (for example, Armenians, Ossetians)
- the author considers.
During the Karabakh war, Kiev sided with Baku, seeing this conflict as a struggle between Moscow and Ankara. According to Repetovich, "it was a wrong assessment": the defeat of Armenia turned into a displacement of Western influence and the strengthening of Russia in the South Caucasus, and this was achieved "by the hands of Turkey."
"Ukraine embarked on the path of partition"
Against this background, in Kiev, instead of a judicious analysis, they "take wishful thinking", seeing the defeat of the Russian Federation in Karabakh. Hence, an unjustified bet is made on the return of Donbass at the expense of an alliance with Turkey and the use of Bayraktar strike UAVs.
According to the author, Russia did not have military control over Karabakh, but received it as a result of the war. The situation is completely different with Donbass and Crimea:
If Ukraine tries to return these territories in the near future, the continuation of events will look more like the Georgian scenario of 2008.
However, unfortunately for the author, thanks to the efforts of the Ukrainian authorities, the situation is developing precisely in this direction: the purchase of Turkish drones has continued, and we are talking about their joint production; military escalation in Donbas is growing; the country's leadership is increasingly declaring the ineffectiveness of the negotiations and "plan B". According to the author, Turkey encourages the Ukrainian authorities to take active steps, promising support, but in reality it sets itself completely different tasks:
Ankara's goal with regard to Ukraine is to divide it into zones of Turkish and Russian influence [...] That is why Poland should seek to prevent Ukraine from taking a catastrophic decision on military actions against Russia in Donbass and Crimea
- the author concludes.