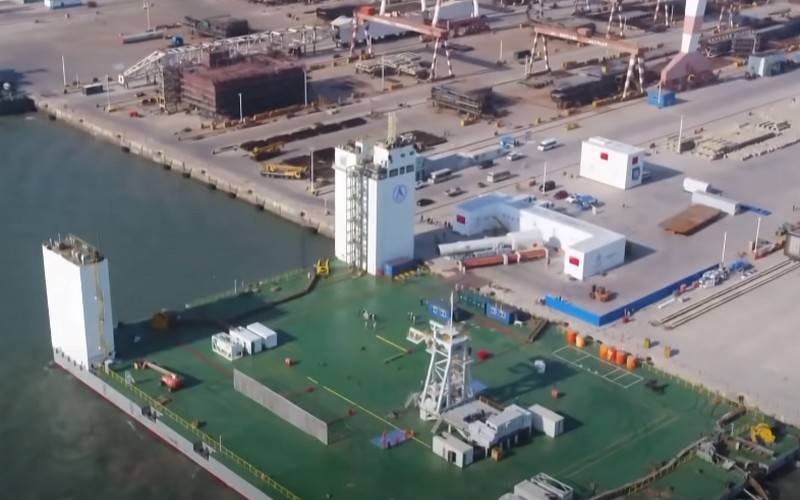 China has begun construction of a new facility that will allow launch vehicles into space from an offshore platform. According to local media reports, construction is underway on the east coast of the South Sea.
The Oriental Aerospace Port is being built near Haiyang City in Shandong Province, to complement the existing four launch sites on Hainan Island and in the outlying areas of Gansu, Sichuan and Shanxi provinces. China Rocket Co. Ltd. Is a subsidiary of China Aerospace Science and Technology Corporation (CASC) and Haiyang City Council.
With the rapid development of the commercial aerospace industry, the demand for launches is increasing day by day. And sea-based missile launches are a powerful addition to traditional ground-based launches.
- said Wang Zhanyu, vice president of the China Academy of Launch Vehicle Technology.
It is noted that the production capacity of the base will be 20 solid-fuel missiles per year. The base will provide services such as assembling and testing missiles and launching missiles from offshore platforms for both Chinese and foreign customers. An aerospace industrial park, a port for servicing missile launches from an offshore platform and an aerospace tourism park are also planned in this area.
Recall that last June, China for the first time in its
stories
successfully launched the Changzheng-11 launch vehicle from an offshore platform.