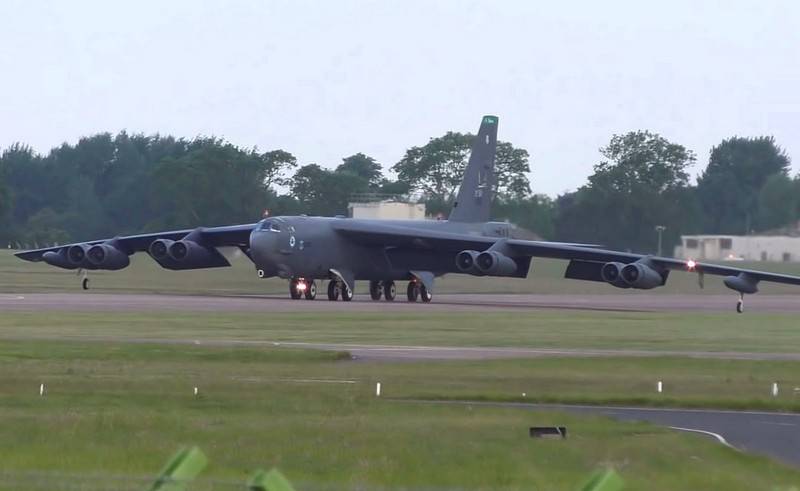 The American B-52H Stratofortress strategic bomber with one engine failed made an emergency landing at Fairford Air Force Base in the English county of Gloucestershire. This is reported by local media.
The incident with the plane reportedly occurred on Thursday during a mission in the Mediterranean region. At about 15:00 (18:00 Moscow time), the American strategist gave a distress signal due to the failure of one of the aircraft's eight engines. The reason for the shutdown is the engine fire.
The B-52 of the US Air Force headed for Great Britain, after which it circled in the air for about two hours over the counties of Gloucestershire and Worcestershire, burning fuel. At approximately 17:15 pm local. Time strategic bomber made a successful landing on seven engines at Fairford airbase, which is the location of the B-52 in European territory.
It is noted that a similar incident with the American B-52 strategic bomber at Fenford airbase happened in September this year. The plane that took off from the airbase was forced to interrupt the mission and return to the base due to an emergency on board. However, the military chose not to name the cause of the incident.
Fenford Air Base in the UK is used by the United States as a forward base for the deployment of its bombers in Europe. It was from this airbase that B-52 took off, bombing Yugoslavia and Iraq.